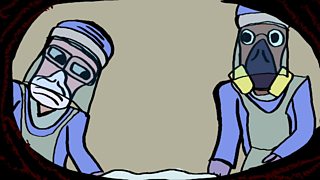 To play this video you need to enable JavaScript.
'I woke up in ICU... and didn't know what was real'
Animation graduate Oliver Pratt was just 20 when he fell severely ill with complications following Covid-19. This is his story.
Animation Oliver Pratt, Sound Dan Watts, 30 November 2021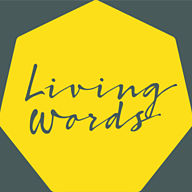 ---
'I woke up in ICU... and didn't know what was real'
OLIVER PRATT: It started one morning. I woke up with a horrible rash going all up my arms and a fever so bad that I could barely think. Mum was going to call the hospital the previous day because I already had the rash. But I'd woken up feeling so horrid. She finally convinced me to call the ambulance. And then I started peeing blood. CAPTION: INTENSIVE BY OLIVER PRATT OLIVER PRATT: From getting into the ambulance, I don't really have any memories until waking up in St Thomas' in London. I was told much later that I had multi-system inflammatory syndrome, secondary to SARS Covid-19. Such a mouthful. Kawasaki syndrome. Basically it meant that I had had Covid, which I hadn't noticed, and then once the Covid was gone, my immune system started attacking everything, and my liver and heart were failing. I was so delusional when I first woke up I have barely any memory. Apparently the first time they tried to wake me I tried to rip out the tubes. They said it's likely because, with the bright lights and tubes and stuff, many people think that they've been abducted. I'm not sure if that's what I thought. Some weird delusions with my half-awake brain. Things I know now clearly couldn't have been real. Your brain is so out of it, you don't even consider the possibility that what you're seeing is wrong. One of these that sticks with me was, for some reason, I thought that the hospital itself was on a zeppelin or blimp that moved around, setting down in different cities. A hospital that bounces around the world picking up the sick. It's like you're having dreams, but not sure if you're asleep. This guy, across and to the right of me, I swear I overheard someone saying he was a famous Blues singer or something. I'm 60% sure that was a delusion. It might have been because he had such a loud, booming cough, that when he tried to speak it sounded like it was singing. I saw things, and it's so hard to know how much of what I remember was real and how much was just a delusion. Of course, most dreams you barely remember, but because I was awake for parts of them, they seem so vivid still. When I finally started to come round, I was able to tell a bit more when I was awake. I had cables in every single part of my body. I had to be careful not to pull something out. All those cables wrapping around me, feeling like constricting snakes tying me to the bed. And they're in your body, so you can't sit up straight, you can't even get up to pee. Bound under the weight of everything that had happened to me. At one of my lowest points, I had full knowledge of what was going on. But I was feeling so horrible. Well, what if I died here? What would happen if I died right now? And I was like, no, I don't want to do that. Just, no. It's such a weird feeling, to have half your body being shut down, and questioned... CAPTION: DO YOU WANT TO DIE? OLIVER PRATT: And deciding, no. I still want to keep going. Let's do this. Such a sense of power, from being able to fully admit, no, I don't want to die. And I did start to get better. The first time I was trying to take a drink from a tiny cup, I remember it feeling as heavy as a bucket. I still had a bit of a fever, so the water felt so cold and it was hard to swallow. It was hard to swallow water. Such a wild concept. And then the first time I was able to leave the ward, having a mask on and a little monitoring device, I got wheeled out to the outside meditation area. Just being able to breathe outside air and to be able to sit and feel the wind on my face, it was so weird and wonderful, I even felt it through a mask. There was some artwork hanging there. I looked it up later - aquatic flora. It had plastic and metal flowers, all of brilliant colours, hanging from the ceiling. It was beautiful. So beautiful. When I told people I was in hospital due to Covid, they always think my lungs were the things that weren't working, but it was my heart, liver and gut. Despite being a 20-year-old with no previous medical conditions, I got really bottled by it. The me before Covid is different from the me now, but none of this was my fault. No matter what, life will still go on. I've just got to keep moving forward. I'm not dead, so technically anything after that is good. I've still got some heart damage, but overall I'm healthy. There's no meaning to it. But that's a good thing, because it means I can make the meaning myself.
---
Amazing animations
Some ideas and stories are best told through the medium of animation. Here we've curated some of our favourites...