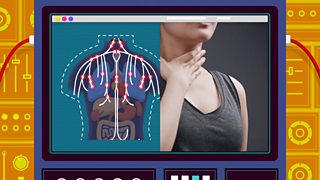 To play this video you need to enable JavaScript.
How what you eat affects your immune system
From super foods to supplements – many of us are keen to find ways to boost our immune systems. But what actually works - and what is safe?
Published on 19 January 2021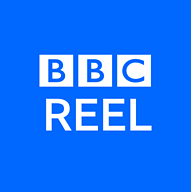 Made in collaboration with
---
How what you eat affects your immune system
NARRATOR: Covid-19 has encouraged many of us to look at how we might optimise our immune responses, through supplements or superfoods. But is it even possible to alter how the body responds to disease through an immune-boosting pill or by eating blueberries? And what about the people who take it even further? The biohackers experimenting with procedures such as faecal transplants basically taking someone else's poo as a medicine in an attempt to cure a range of ills. Dangerous experimentation or smart science? CAPTION: IS IT POSSIBLE TO HACK YOUR IMMUNE SYSTEM? PROFESSOR SHEENA CRUICKSHANK, Immunologist, University of Manchester: The immune system is part of an interconnected system, running all the way through our body. Involving all our tissues, from our skin, all the way through to our toes. And in fact, the gut has one of the largest resident populations of immune cells in our body. NARRATOR: Most of the body's immune cells are found in the lining of the intestine, and the microbes in our gut play a crucial role in keeping those immune cells of our body healthy. PROFESSOR TIM SPECTOR, King's College London, Author of Spoon-Fed: And they do that by providing the key chemical signals that they get once they digest the good foods that we eat. So a healthy gut microbiome is absolutely critical to a healthy immune system. PROFESSOR ARNE AKBAR, President of the British Society for Immunology: The immune system is considered to be an organ. But unlike ever other organ in your body, it's one where components of the system can migrate around the body. You don't expect that with cells from your lungs, from your spleen, or any other solid organ. But the beauty of the immune system is it has a property of immuno-surveillance. NARRATOR: Immunological surveillance is when the cells of the immune system come together to coordinate a response to an external threat such as disease. For example, your lymph nodes, the glands that swell up when you are sick, are a sign of your immune system at work. We often hear messages encouraging us to boost our immune system. So, could we just take a pill to do that? PROF SHEENA CRUICKSHANK: When you do meet an infectious threat, our immune response has to react quickly to contain the threat and eradicate it. And you don't want it to stay on, because if it says on, it's damaging. And that is what happens in allergy and autoimmune disease, which are over-reactivity of the immune response. So there is no wonder pill that is going to restore and boost one part of the immune response to help us be super-powered, because it's all so interconnected, and the risks of getting it wrong are really quite dramatic. NARRATOR: So, instead of boosting our immune system, we should focus on supporting it. CAPTION: SO WHAT CAN HEALTHY PEOPLE DO TO OPTIMISE THE IMMUNE SYSTEM? PROF ARNE AKBAR: Everything that we know already which is good for our health will also benefit our immune system. More exercise, taken at regular intervals, has been shown to boost your immune function. That's been shown, and that's published data. PROF SHEENA CRUICKSHANK: Unfortunately, the modern lifestyle is not very good for our immune system. Our diets of convenience foods and fatty foods that are low in fibre alongside sedentary lifestyles with little exercise, high stress and not too much sleep - too much screen time. All of these combine to make our immune response not work as it should. NARRATOR: Getting enough sleep and reducing stress can help our immune system operate at an optimal level. And even though one blueberry won't work miracles, getting a variety of the right foods, is very important. PROF TIM SPECTOR: To help your immunity you need to be feeding up your gut microbes, and the best way to do this is to make them more diverse give them more species. And I recommend 30 different types of plant a week, which gives you all the fibre you should need. Secondly, you should pick plants to eat that are high in polyphenols. These are the chemicals that are naturally found in plants that are actually rocket fuel for your gut microbes. So things like brightly coloured berries, strong flavours like coffee beans, dark chocolate and even red wine contain polyphenols. NARRATOR: So, if what you eat and your gut is so important for your immune system, why are some people transplanting other people's poo into their own stomachs? CAPTION: THE TRUTH ABOUT FAECAL TRANSPLANTS PROF TIM SPECTOR: Faecal microbial transplant or, colloquially, a poo transplant, is taking a sample of a stool from a normal person and putting it into someone who is unwell. This has been done for several decades for very bad infections of the bowel, like Clostridium difficile, and it cures 90% of people. And it's been since started to be used in a number of other conditions. NARRATOR: This is a fascinating area of research, but definitely not to be tried at home, says Tim. PROF TIM SPECTOR: I think this is an exciting new form of therapy, but it's always best to do this within the confines of a medical clinic, where things can be supervised and the risk of side effects or infection is extremely low. There are some people who take risks and do do it at home, and those risks will be multiplied considerably. There's a lot of hype about faecal transplants, and you mustn't believe people who say that it works with everything, in everybody, it certainly doesn't, and there are many failures in clinical trials. NARRATOR: One of the ways we can effectively and safely manipulate our immune responses is through vaccination. PROF SHEENA CRUICKSHANK: What a vaccine is doing is essentially giving you the parts of the germ that will stimulate the immune response, without actually getting the full blown infection. Another thing that we can do, is actually try to switch the immune response off. For some diseases we don't want a powerful immune response, because that's what's causing the damage. This is exactly what's done in diseases like rheumatoid arthritis, multiple sclerosis, or is also being investigated in infections like Covid. NARRATOR: The good news is, whilst there's no one magic pill we can take to boost our immune response, the more scientists learn about how our immune system works, the more they can develop new drug treatments and therapies to combat a wide range of diseases. PROF SHEENA CRUICKSHANK: The knowledge of science is actually leading to all sorts of wonderful new possibilities to help treat us and win the war against infection.
---
Biohacking: How far would you go to build a better you?
4 VIDEOS
26:44
186.3k views
Many of us are interested in feeling younger and living longer, healthier lives. But how safe is it to try and 'hack' your own biology?