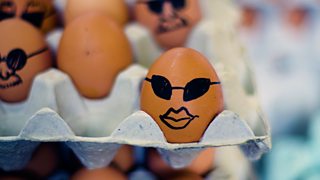 To play this video you need to enable JavaScript.
How to tell if you have impostor syndrome
Do you sometimes feel you're not quite good enough? You may have impostor syndrome. Here's how to tell if you have it - and what to do.
Made by We Are Tilt, 20 December 2019
How it feels to be human
Happy? Sad? Both simultaneously? This playlist guides you through the myriad emotions that make us human – and how to understand them.