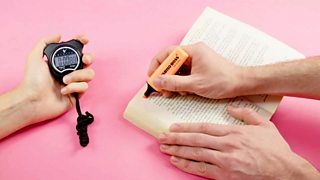 To play this video you need to enable JavaScript.
How to get seriously good at reading
Are you a slow reader? Or a fast reader? Either way, here's some tips to help you get better at reading - and take more in.
Made by Objekt Films, 12 September 2019
The wonderful world of words
21 VIDEOS
1:09:22
1.7m views
This is a playlist for people who love words (lexophiles, if you will), grammar geeks and anyone who appreciates a damn good sentence.