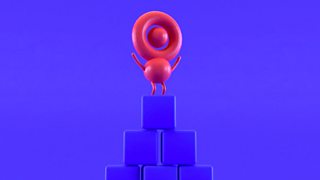 To play this video you need to enable JavaScript.
How to feel more in control of your time
How you think about time can make a big difference to how you use it. Try these easy tips for getting more out of your day.
Made by Tandem Productions, 14 February 2020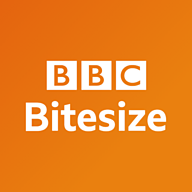 ---
How to feel more in control of your time
Narrator: Time, according to Greek philosopher Theophrastus, is the most valuable thing you can spend. We may want more of it, but we're stuck with the same 24-hour wad every day of our lives. Narrator: Beyoncé's Single Ladies was written in no more than 20 minutes. That's one stonking pop banger created in less than 2% of a day. Imagine what you could achieve in the other 98%. The question is, how? Narrator: Well, how you think about time can actually help you use it more wisely, and could leave you a lot healthier and happier. Narrator: You know that rare feeling of having plenty of time to do what you want? Psychologists call it 'time affluence', and it does a lot for your sense of wellbeing. Narrator: Bizarre as it may sound, it's possible to make yourself feel more time-rich by handing over some of your hours to others. One study took a large group of people. Some of them helped others in their spare time doing things like writing letters to cheer up a sick child while the rest did whatever they liked. Narrator: The helpers later felt they generally had more free time compared to the rest of the group, despite giving some of it away. So rather than bingeing on that box set, do something for someone else. You'll end up feeling it's possible to achieve more in the time you have. Caption: You have more time than you think Narrator: Now, think about all those tiny chunks of your day when your brain isn't doing very much at all. Like going for a run, sitting on a bus, or making a cup of tea. Narrator: Scott H Young, author of Ultralearning, specialises in making time work better for people. He sees these mini downtimes as chunks of opportunity to use more wisely. Narrator: So how do you want to use that time? You could try 'productive meditation'. If something's turning out to be a pretty knotty problem, use your daily jog to focus your mind on your surroundings, and your subconscious may find a solution while your mind relaxes. Narrator: Or while the kettle boils, listen to the sound of the water. Watch steam rising from the spout. Be truly mindful and in the moment. Evidence suggests that when you get back to your desk, you'll get a lot more done in the time you have. Narrator: "Start creating habits," Young says. "You'll be surprised how much materializes, once you simply start doing things for a few minutes a day." Narrator: Whatever route you take, bear in mind that several recent studies have shown that trying to fit more in by working longer hours can lead to stress and illness. And nobody wants that. Caption: The holiday paradox Narrator: Psychologist Claudia Hammond suggests that the best way to make free time feel worthwhile is to indulge in the holiday paradox. This says that doing something new sees your brain make an extra effort to remember it. Narrator: So vary your routine, try new hobbies. Different experiences, however small, will be more rewarding, and when you're looking back on them, your sense of time will be expanded. Narrator: Did you realize that if you add up sleep (very important), eating and working, most of us have around five hours a day left to do what we want to do. So take advantage of it. You could even write a fifth of a novel. Narrator: John Boyne wrote The Boy In The Striped Pyjamas in just two and a half days (not sure how much sleep he got though). Narrator: Or you could climb to the top of Ben Nevis in five hours. If it was a weekend, you might have time to get down again. Narrator: But don't be too hard on yourself if you just need that time to chill. A study in 2010 showed that playing computer games or watching TV can restore us emotionally and help us recover intellectually after a hard day. But you've got to buy into the experience totally, and don't feel guilty. Isn't that a relief?
---
BBC Ideas meets BBC Bitesize
4 VIDEOS
14:56
372.5k views
From boosting your productivity to making life decisions - the videos in this playlist have been made in collaboration with BBC Bitesize.