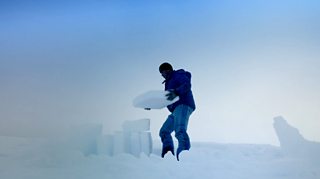 To play this video you need to enable JavaScript.
How to build an igloo (when the climate is changing)
Climate change means the Greenland ice sheet is melting at a phenomenal rate, but hunter Julius Nielsen is still able to build an igloo.
Made by Swan Films Ltd, 20 December 2019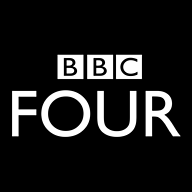 Original programme made for
---
How to build an igloo (when the climate is changing)
Caption: How to build an igloo Julius: My name is Julius. I am 40 years old. I am a hunter. Caption: Julius Nielsen is one of only 57,000 inhabitants of Greenland. Caption: It's one of the least densely populated territories on Earth. Caption: Julius is an Inuit and speaks the Tunumiit language. Caption: The Inuit no longer live in igloos but sometimes use them for a night or two when hunting. Julius: In the wilderness the weather often changes quickly. I am always thinking about survival. That's why we build igloos. They can be the difference between life and death. The Arctic is warming faster than anywhere else on Earth. Caption: The Greenland ice sheet is melting at a rate of 270 billion tons a year. Julius: It's very difficult to build an igloo these days. Winter snows have changed a lot recently. Every year is different. Caption: The snow needs to be compacted so it can be cut into blocks and stacked. Julius: We have many names for the different kinds of snow. Julius: To build an igloo you need hard snow. The best snow is called 'Pugaq'. It is created by a strong wind from the ice sheet which hardens the snow on the ground. Julius: With the right conditions I can build an igloo in an hour. Caption: Larger blocks are used for the base Caption: Blocks higher up the igloo wall are smaller and lighter. Caption: The blocks are overlapped and shaped to lean inwards, creating a dome. Caption: The final block is cut to fit the roof perfectly. Julius: The snow freezes over the blocks to create a very strong layer of ice. It makes the igloo waterproof and windproof. Caption: The temperature inside the igloo can be as warm as 16C. Julius: I boil water to cook what I have caught. The heat can melt the interior wall of the igloo but it soon refreezes into another layer of ice making the structure even stronger. The climate is changing so fast. We have had to change so much but we still try to keep our traditions alive.
---
Sustainable thinking
32 VIDEOS
2:11:14
2.4m views
A playlist featuring new, challenging and even visionary thinking around climate change and sustainability.