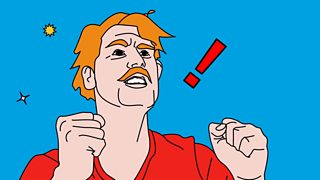 To play this video you need to enable JavaScript.
How to be a good sporting parent
How can you best support your child's sporting activities, without getting over or under-involved? Here's a few pointers.
Published on 7 October 2020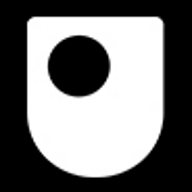 ---
How to be a good sporting parent
Academic consultants at The Open University: Candice Lingham-Willgoss and Jessica Pinchbeck. CANDICE LINGHAM-WILLGOSS, Senior Lecturer in Sport and Fitness, The Open University: As a parent, you want your child to do well, but how do you strike the right balance between encouraging and supporting your child - and pushing too hard? CAPTION: HOW TO BE A GOOD SPORTING PARENT CANDICE LINGHAM-WILLGOSS: Parents tend to fit into three main categories when it comes to children and sport the over-involved, the under-involved, and the optimally involved. CAPTION: THE OVER-INVOLVED PARENT CANDICE LINGHAM-WILLGOSS: They're often the ones screaming from the touchline, sometimes imposing strict training regimes, or perhaps being obsessively controlling of their child's diet. Some over-involved parents are, often unconsciously, trying to live vicariously through their children either because they were great at sport when young, or perhaps they didn't have those opportunities and want to offer them to their child. While well-intentioned, the important thing to keep in mind is this is about your child and what they want - not you. So avoid being what researchers call... CAPTION: CRAZED FAN PARENT CANDICE LINGHAM-WILLGOSS: Hold back on criticising the referee, or the coach, or the other team. Research shows that around one-third of all comments from parents during a competition are negative. It also shows that children themselves tend to find this really unhelpful. Remember your role is to parent. It's the coach's role to coach. CAPTION: THE UNDER-INVOLVED PARENT CANDICE LINGHAM-WILLGOSS: The under-involved parent shows little interest in their child's sporting activities and provides little support. But why? Sometimes it might be because they don't value sport, or they don't think their child will be good at it. Try to avoid having preconceptions like this. It can end up being a kind of self-fulfilling prophecy. CANDICE LINGHAM-WILLGOSS: The reality is being a sporting parent can be very demanding in terms of time, money and commitment. It can also be an organisational nightmare. If this applies to you, do the best you can and if you can't be there for every game, that's OK. There are other ways you can support and encourage your child. CAPTION: THE OPTIMALLY-INVOLVED PARENT CANDICE LINGHAM-WILLGOSS: OK, so how can you be an optimally-involved parent? Let's start with a really important principle. Sport should be about fun and enjoyment. Not about the end result. CANDICE LINGHAM-WILLGOSS: Studies show children who are encouraged to enjoy sport for fun have more positive experiences. And they are also ultimately more successful at it. Intrinsic motivation doing something for the love of it is more powerful than external motivators, like the end result or score. Or trying to please someone else. CANDICE LINGHAM-WILLGOSS: It's important to give your child the opportunity to try lots of different sports when young. Children who feel supported enjoy sport more and feel more confident at it. CANDICE LINGHAM-WILLGOSS: But how do you give the right blend of support and encouragement? Research by psychologists Chris Harwood and Camilla Knight give a good starting point. They talk about being an "emotionally intelligent role model". As a sporting parent, at times you might feel all sorts of emotions like anger, disappointment or worry. Try to manage your own emotions. It's really important because your child can pick up on this even on things like body language. CANDICE LINGHAM-WILLGOSS: One study asked a group of 12 to 15-year-olds how they'd ideally like their parents to support them. And here are some useful dos and don'ts from that research. CANDICE LINGHAM-WILLGOSS: Before a game, help with mental preparation, by either building their confidence, helping them relax, or just leaving them alone. It's all about supporting your child's individual needs. CANDICE LINGHAM-WILLGOSS: During a game, encourage the whole team - not just your child. And focus on effort not outcome. Don't draw attention to yourself or them. And don't argue with the officials. CANDICE LINGHAM-WILLGOSS: After a game, provide positive feedback. But hold back on giving too much of your own analysis of the game as a whole. CANDICE LINGHAM-WILLGOSS: My daughter is a netball player, and my first question after a match is always "Did you have fun?" I don't really comment on her overall performance, but I do always feed back on something I think she did really well. CANDICE LINGHAM-WILLGOSS: Sometimes kids will want to spend time with their teammates digesting. Or time on their own thinking it through. Remember that even though you might feel you need to talk, sometimes you just need to listen and let them process their own performance. CANDICE LINGHAM-WILLGOSS: All children are different, and all parents are different. But hopefully this will give you a bit more confidence and clarity on how you can best support your child. Good luck. And don't forget to have fun.
---
Modern family life
8 VIDEOS
34:43
378.9k views
Love them or loathe them, your family plays a huge role in shaping you. These videos look at how families work - and how they're changing.