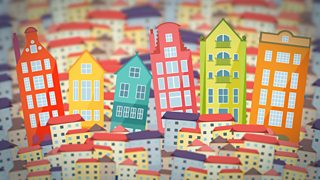 To play this video you need to enable JavaScript.
How 'social physics' can improve your neighbourhood
MIT's Alex 'Sandy' Pentland explains 'social physics' - the analysis of human interactions to improve communities.
Published on 18 July 2019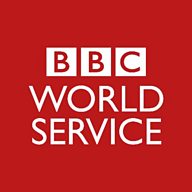 Made in collaboration with
---
How 'social physics' can improve your neighbourhood
Caption: Prof Alex 'Sandy' Pentland MIT Alex Pentland: Social physics is actually a very old phrase that came up as an idea about the time that alchemy was turning into chemistry and natural science was turning into physics and it was this idea that we could use statistics to understand culture. Caption: How can social physics improve society? Alex Pentland: What social physics lets us do now is use the sort of data that we have in all of our systems in government, in transportation, also in banking and in cell phone systems to be able to count people, to look at mixing between different parts of society, to look at quality of life in various ways. Alex Pentland: One of the key things that we've learned by looking at social physics is that you can look at neighbourhoods, not individual people, neighbourhoods, and figure out how rich the people are. And it has to do with their social connections with the rest of society. Alex Pentland: You can also figure out things like crime potential because places with high crime rates look very different than places that don't. It's not about individuals, it's about the social fabric. Alex Pentland: What that does is it brings a level of instant accountability to government. If you can measure the potential for crime everywhere, every day, you can ask... Caption: How are the new policies working? Caption: How is this new situation changing things? Alex Pentland: And you can have a really fact-based discussion. Alex Pentland: So the first reaction people have is, "Well that's interesting, to be able to hold government accountable." And the second reaction is, "Oh my god, what about privacy?" Alex Pentland: And what's happening is, there's more and more data, which means it's easier and easier to tell how well society is doing, how well the neighbourhoods are doing, but then we also have to put in a very different framework for handling data to preserve privacy, to make things safe. Alex Pentland: And that's a major part of what my work is, trying to make sure that we're not copying data everywhere, which just increases the danger. And so we have a framework we call... Caption: Open algorithms for open society Alex Pentland: That means that different people agree to answer questions in aggregate - in other words, "How many transactions happened in your neighbourhood?" Alex Pentland: So that doesn't have anything about individuals, but it lets us assess the financial health of the neighbourhood. Alex Pentland: We could rebalance society and come up with much better policies if we acknowledged the importance of the social fabric as a first rate thing in making decisions and in preserving the power of society to embrace change to make the correct decisions. Alex Pentland: So as we get more and more data we get a better insight into human nature what's human nature like? Are we more like bees or are we more like solitary predators? Alex Pentland: And I think the data is very clear - we're much more like bees. But we're not entirely like bees. We also have our logical facilities which are much more individualistic and what we need is to blend the two because actually the two together are much more powerful than either alone. Alex Pentland: And that's not just something you say, we've actually been able to show, for instance in financial decision-making that you can make much better decisions if you use the social together with the logical than if you use just the logical alone, and of course much better than if you just use the social by itself.
---
New thinking that could change your life
18 VIDEOS
1:15:08
1.8m views
This playlist contains videos we think could genuinely change your perspective on life.