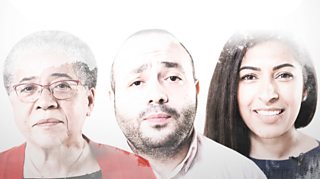 To play this video you need to enable JavaScript.
How do doctors and nurses cope when a patient dies?
Doctors and nurses describe their personal experiences of dealing with the death of their patients.
Published on 5 April 2019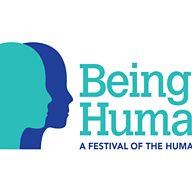 ---
How do doctors and nurses cope when a patient dies?
ANUSHKA AUBEELACK I'm an anaesthetist and I've worked in acute specialties for my whole career and so I've come across death quite a lot. CAPTION In 2016, almost half of all deaths in England occurred in hospital. Public Health England CAPTION How do healthcare professionals cope when a patient dies? ANUSHKA AUBEELACK For the sake of confidentiality I'm going to call him Bob. CAPTION Anushka Aubeelack Anaesthetist ANUSHKA AUBEELACK Bob was on intensive care, he was on the ventilator so he had breathing tube in. He had failed previous attempts to get off the ventilator but we had been working really hard with the physio and we'd finally got him to a point where he was going to get off that breathing machine. So the morning came and he was excited. He wanted to have a cup of tea, I wanted to hear what his voice sounded like so got everything ready and we pulled the tube out and he was happy and he was croaky. And he did really well for the first few hours. And then his breathing worsened to the point where he just couldn't do it anymore so we had to make the decision to put the tube back in. I went to see him the next morning and understandably for the first time, he wasn't smiling. He took my hand firmly and mouthed: I want to stop now. He was taking back control and we were going to stop - the decision was made. So we got everything ready - medications in case he became distressed, medications and equipment in case he changed his mind. And then, for the last time we pulled the tube out. And he was so happy again. He looked soul-soothed happy. And he was surrounded by his loved ones, they were holding his hand and smiling at him and he was able to converse with them freely. And he just got more and more sleepy, smiling the entire time. Until he slipped into a coma and he died. I'm so grateful to have been a part of that experience. I'm so grateful to Bob for letting me be there. Because what he taught me was that a death can be beautiful. It doesn't have to be something distressing, and it makes me a better doctor because now that's what I try to do for my patients. I try to make sure, where it's suitable, that I can give them a beautiful death too. SIMON FLEMING When I think about dealing with things at work or loss or death, what I've realised is I compartmentalise. I deal with what's in front of me and then if something happens I kind of say... CAPTION Simon Fleming Trainee orthopaedic surgeon SIMON FLEMING ..."it is what it is" and I tend to put it in a box of something I've dealt with or something I can't. And actually my desire to fix things has always been really prominent. It's why I became a doctor, because I wanted to fix sick people, it's why I became an orthopaedic surgeon. And what I've realised is once I can't fix you anymore, once you're you're dead and I can't help you anymore, I put you in this box in my head... ...marked 'I can't fix you anymore' and I move on. So when people ask me about my first memories of death I say, "I don't know, they're all in a box marked 'I can't fix you anymore.'" PROFESSOR DAME ELIZABETH ANIONWU I was a very naive 18-year-old and had come to London to study nursing. On my first ward I was with a friend, equally new to nursing, CAPTION 1st year student nurse, Paddington CAPTION Paddington General Hospital, 1966 PROFESSOR DAME ELIXABETH ANIONWU and we were asked to lay out a deceased gentleman. Professor Dame Elizabeth Anionwu Emeritus Professor of Nursing PROFESSOR DAME ELIZABETH ANIONWU This was our first sight of somebody who had died. Both I and my friend were extremely short. We went either side of the bed. When it came to having to turn the gentleman over, we wondered how we were going to do it. I rolled him over to my friend and as this happened... a sigh emanated from the body. We were absolutely petrified. Unfortunately our reaction was hysterical laughing, and we knew this was totally inappropriate. Suddenly the screen whooshed aside and there stood the ward sister, glaring at us. She frog-marched us into her office, we both sat down and burst into tears. But to our amazement ward sister told us about how difficult it was coping with the experience of the death of a patient. I couldn't actually believe how gentle she was with us and it remained with me every time I had the experience of a dying patient. I was so grateful to that ward sister.
---
Medical matters
17 VIDEOS
1:17:00
1.9m views
A playlist about all things medical - from ground-breaking research to pioneering surgery - and what really happens when you die.