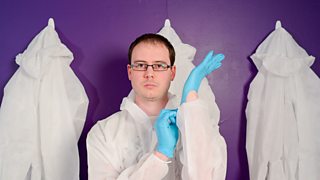 To play this video you need to enable JavaScript.
Have you been fooled by forensics on TV?
We all love to be amateur detectives, but how accurate is forensic evidence on TV? How much is fact – and how much is fiction?
Made by Angel Sharp Media, 26 July 2019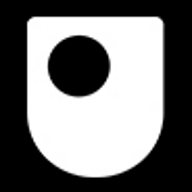 ---
Have you been fooled by forensics on TV?
HAS TV FORENSIC SCIENCE FOOLED YOU? Joey Giddings: Who doesn't know to wear gloves? Even criminals wear gloves. Dr Jim Turner, Senior Lecturer in Forensic Psychology, The Open University: Zoom and enhance images. That's never going to happen. Please, if you make CSI-type programmes, stop doing it. Cara Hunter, Crime Novelist: I think, probably, a lot of what you think about what happens at a crime scene is determined by what you see on TV. Joey Giddings, Former crime scene investigator: And oh my, the reality is so much different. Dr Jim Turner: There's a phenomenon related to forensic science known as the CSI effect. THE CSI EFFECT: WHEN EXAGGERATED FORENSIC SCIENCE IN TV CRIME DRAMA INFLUENCES HOW JURIES TREAT EVIDENCE. Dr Jim Turner: Legal professionals, in particular, started getting concerned that that was affecting real people that were serving on juries in real cases. Cara Hunter: Because TV is so immediate, you're actually seeing it, it has an extremely powerful impact. Joey Giddings: Verging on the dangerous side. Dr Jim Turner: They were concerned that if there wasn't the type of evidence in a case that you would see on the TV that the jurors would think, "Well, it's a weak case." Dr Jim Turner: They were also concerned that the presence of some evidence, even if it was fairly weak evidence, would be seen by jurors as being very strong evidence because it's got the word forensics in it, and forensics on TV means you've solved the case. SO WHAT IS FORENSIC SCIENCE WHEN IT ISN'T ON TV..? Dr Jim Turner: Forensic science is really any form of science that's applied to the civil, sometimes, but usually criminal justice systems. Physical forensics is physical items - blood, skin traces, hair, fibres... that sort of thing. Digital forensics is things like phone records, digital information as well, which will tell you, for example, when the recording was made. BUT THAT'S IF FORENSICS IS BEING USED AT ALL... Joey Giddings: It's not used all the time. It is still slow. There aren't always the resources that we need. And it's not always appropriate. But there are still some things that we just cannot do. EMESE VEGH, FORENSIC ANTHROPOLOGY RESEARCHER: Facial reconstruction is most of the time fiction, you can't say, "Oh this is the person," just from the skull. This is just so much like... chunky bits. Bite mark analysis, er, that's probably fiction. AND EVEN FINGERPRINTS ARE SOMETIMES UNRELIABLE. Dr Jim Turner: You're comparing part of a print... Joey Giddings: … which is usually quite a rubbish smudge mark ... Dr Jim Turner: … to a whole set of fingerprints and trying to make a match. THAT MEANS IT'S POSSIBLE FOR YOUR FINGERPRINT TO MATCH WITH OTHER PEOPLE. Emese Vegh: Eight million people just in central London. That's so many other people who can be prosecuted. Dr Jim Turner: It's also worth bearing in mind, forensic evidence is circumstantial evidence. Joey Giddings: Forensic science has said, "Yes, this person is present," does not necessarily mean that that person has committed the offence. AND THERE HAVE BEEN FAMOUS CASES WHERE FORENSICS HAVE LED INVESTIGATORS DOWN THE TOTALLY WRONG PATH... Dr Jim Turner: The Phantom of Heilbronn. Joey Giddings: The Phantom of Heilbronn, it's a very interesting case. Dr Jim Turner: I'll simplify this massively. The police were finding DNA traces from an unknown person at a huge number of different crime scenes. Joey Giddings: So many across Europe panicked law enforcement. Dr Jim Turner: And they started to think, "Have we got a serial killer on our hands here?" BUT IT TURNED OUT THERE WAS NO SERIAL KILLER... THE DNA SWABS HAD ALL BEEN ACCIDENTALLY CONTAMINATED BY A WORKER IN THE FACTORY WHERE THEY WERE MADE. Cara Hunter: DNA can only tell you what you ask it to tell you. Dr Jim Turner: The data are what the data are. But what the data mean is always a matter of judgement. PEOPLE OFTEN LOOK TO SCIENCE TO PROVIDE CERTAINTY... BUT IT'S NOT ALWAYS THAT SIMPLE. Dr Jim Turner: I think there is possibly a tendency for people to want science to have the answers. Emese Vegh: Caution should be part of the craft, which is not really the case on TV shows. RIGOROUS SCIENCE IS NOT ABOUT CERTAINTY, BUT TRYING TO DISPROVE HYPOTHESES... Emese Vegh: It is important to establish both the certainty and the uncertainty. SO WHERE DOES THAT LEAVE TV FORENSICS? Dr Jim Turner: Is forensics fact or fiction? That's... This is going to sound rude... Joey Giddings: I can kind of forgive the fast-forwarding of how long it takes to actually do forensics. Cara Hunter: I think human beings are hardwired to find out what happened. We all love secrets. We all love mysteries, we all want to work it out. Joey Giddings: So are you happy for my answer to be, "It's both." Dr Jim Turner: So, where science can come in and say, "Hey, you've got that wrong. Let's put it right." That's a tremendous advantage. And of course, if it can come in in the first place and go, "Hey, don't get that wrong," that's even better.
---
The Open University
31 VIDEOS
2:23:43
2.8m views
From resilience, to prisons, to sport psychology and climate change... dive into this playlist made in partnership with The Open University.