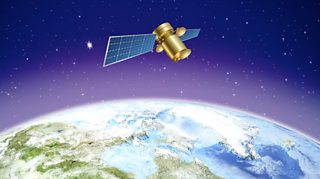 To play this video you need to enable JavaScript.
Four ways AI can help tackle climate change
Simon Redfern from the University of Cambridge explains how AI can help us understand, adapt to and even reduce climate change.
Published on 4 October 2019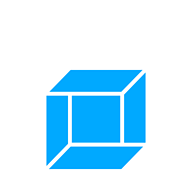 ---
Four ways AI can help tackle climate change
SIMON REDFERN, UNIVERSITY OF CAMBRIDGE: So really we're on the brink, I think, of a transformation in the way science is done. Not only tackling the problem of climate change and trying to find solutions, but also actually trying to understand the system itself. CAPTION: FOUR WAYS AI CAN HELP TACKLE CLIMATE CHANGE. So some of the technological advances that we might be able to use to combat climate change involve the ability to generate energy in sustainable ways. CAPTION: 1: AI CAN HELP IS DEVELOP NEW WAYS TO GENERATE ENERGY. The question today is can we make solar panels or other materials that are capable of generating energy in useful ways? In the past, scientists and engineers have developed new materials, but in rather a haphazard way. Thomas Edison created the lightbulb but he developed the original filament by testing thousands of materials to find eventually the one that worked. Today we can use machine learning and artificial intelligence in our search for new materials. The reason that we can do it better in the computer is that the computer allows millions of potential solutions to be searched in ways that you couldn't do in the lab. 2: AI CAN ANALYSE HUGE NUMBERS OF DATA POINTS TO PREDICT HOW THE CLIMATE IS CHANGING. The reason that AI is important in the development of our understanding of the Earth's system is that we're getting more and more data about the Earth as time goes on. So today we collect satellite data, remote sensing observations allow us now to look at the patterns of landslides. As climate is changing, as weather patterns change, is the land being more destabilised by excess water? Or are the erosion patterns in the mountains changing as climate changes? CAPTION: 3: AI CAN HELP INFORM DISASTER RESPONSE. Extreme weather events as a result of climate change do appear to be on the increase. But there's another aspect of this - cities are getting bigger, areas that have always been vulnerable to natural hazards. With so many people potentially at risk, it becomes important to understand the system very quickly. Examples include understanding the ways in which to respond to a situation. Where to send the first responders. Which hospital is put on high alert. Where to send relief supplies, who needs tents. So all of these sorts of disaster relief processes depend upon information. 4: AI CAN HELP SAVE ENERGY BY MAKING DRIVING MORE EFFICIENT. And we know, as we travel around congested cities, that we spend a lot of time sitting in traffic, burning energy, getting nowhere. Autonomous vehicles provide routes to making transport systems more effective, more efficient, so that you don't have these waves of static traffic on a motorway. That everything is moving at the right speed and gets from one place to another in the most effective way, the most efficient way. That's not something that, as individuals, we're very good at planning for ourselves. So if we want to reduce, recycle, reuse, can AI help us? Well maybe. But it depends upon our motivation. AI is a tool, it's not a master, and so our responses ultimately will depend upon our own personal motivations, and those of the society that we're part of. But AI and machine learning can help us move in the right direction.
---
Sustainable thinking
32 VIDEOS
2:14:53
2.4m views
A playlist featuring new, challenging and even visionary thinking around climate change and sustainability.