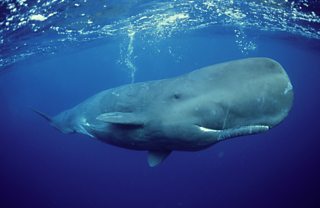 To play this video you need to enable JavaScript.
Four things whales can teach us about life
From knowing your roots to singing your song, us humans can learn a thing or two from whale culture.
Made by Big Deal Films, 26 July 2019
---
Four things whales can teach us about life
CAPTION: What can whales teach us about belonging? ALEXIS KIRKE, UNIVERSITY OF PLYMOUTH: Whales are definitely more like humans than we might think. They have quite an advanced culture, they have quite an advanced communication methodology and we can learn a lot about humans by looking at that culture. CAPTION: Lesson 1: You are where you're from. EMMA SERLIN, LONDON SPEECH WORKSHOP: Whales have their own dialects and they build communities which are centred around where they're from. So for whales, community and being connected to the community with which they were born and live their entire lives together, is so important. For us, being able to know your identity and hold it is so important as well. CAPTION: Lesson 2: Learn from your roots. EMMA SERLIN: Whales will pass down information from generation to generation through whale song. And similarly, we as humans, will share information through our stories - often folk tales and nursery rhymes and fairy stories. ALEXIS KIRKE: The males express themselves through sound, but the females have a form of physical expression through slapping their tails on the surface of the ocean. It's just another way for them to communicate but physically. CAPTION: Lesson 3: Share your greatest hits. ALEXIS KIRKE: So we know that one group of humpback whales, they'll be singing their song that they all prefer, their number one hit, if you like, and it will change very slightly over time, as they sing it to each other, as the males sing during the breeding season, but just very small changes. Now there might be another group, say the other side of Australia, and that group is singing an entirely different song that's number one in their pop charts, if you like. And what happens is occasionally one or two of the whales from the other side of Australia will be heard by the first bunch of whales and something extraordinary occurs - that song that was number one for that first group of whales it changes very quickly and becomes exactly the same, practically, as the song that was the number one hit for the other bunch of whales on the other side of Australia. This is a revolutionary song change. You can think of it almost as a total remix done by one bunch of whales on the other. CAPTION: Lesson 4: Always find time for fun. ALEXIS KIRKE: During the summer months, they actually stay in the colder waters and they feed, that's their feeding ground. But then during the winter, they kind of go on holiday to these warmer tropical waters and that's their breeding ground, that's the breeding season for humpback whales - sort of like a holiday. EMMA SERLIN: With all of the seriousness of what we can learn from these animals, it's so important to remember that actually, the pure joy of life is this wonderful added dimension that we can't forget. It's so important to have fun.
---
What animals can teach us
5 VIDEOS
16:30
320.7k views
Ants, crows, bats... they'd be easy to dismiss. But don't! We have a lot to learn from the animal kingdom.