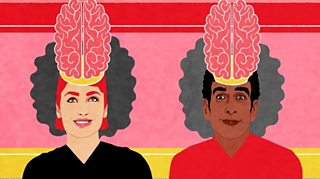 To play this video you need to enable JavaScript.
Five ways to be more elastic in your thinking
Author Leonard Mlodinow explains how trying new things and talking to new people can help you be more creative in your thinking.
Published on 4 July 2018
Five things about…
They say good things come in threes. Well they do, but they also comes in fives, as these fabulous 'five things about' films show.