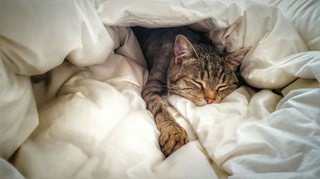 To play this video you need to enable JavaScript.
Five compelling reasons why we all need to sleep more
Feeling tired? Neuroscientist and author Matthew Walker explains how proper sleep will help us live longer, healthier, more creative lives.
Published on 26 July 2018
The extraordinary human brain
21 VIDEOS
1:16:06
1.8m views
The human brain is extraordinarily complex. These videos will help you understand it a little better...