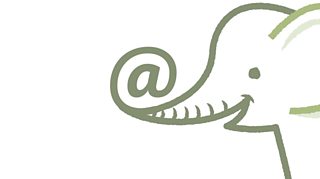 To play this video you need to enable JavaScript.
Elephant's trunk? The story of the @ sign
Everyone uses it, but not many know its official name, so here's a brief history of the asperand.
Made by Dayglow Media & Pencil & Pepper, 10 January 2018
The wonderful world of words
21 VIDEOS
1:09:22
1.7m views
This is a playlist for people who love words (lexophiles, if you will), grammar geeks and anyone who appreciates a damn good sentence.