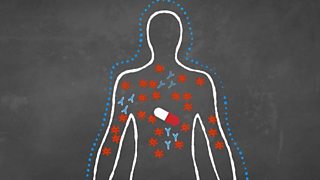 To play this video you need to enable JavaScript.
Could psychosis be an autoimmune disease?
Professor Belinda Lennox at Oxford University on her research exploring the causes and treatment of psychotic illness.
Published on 26 February 2018
The extraordinary human brain
21 VIDEOS
1:16:06
1.8m views
The human brain is extraordinarily complex. These videos will help you understand it a little better...