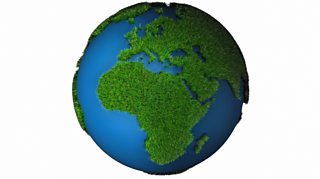 To play this video you need to enable JavaScript.
Could circular economics fix the planet?
Economist Kate Raworth uses something she found in her garden shed to explain her view of 21st Century economics.
Filmed at Futurefest, published on 23 August 2018

Sustainable thinking
31 VIDEOS
2:02:41
1.5m views
A playlist featuring new, challenging and even visionary thinking around climate change and sustainability.