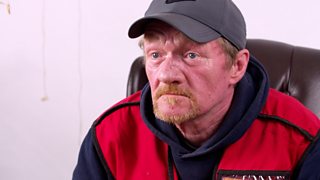 To play this video you need to enable JavaScript.
A homeless person's guide to homelessness
Why do some homeless people have dogs? Two people with experience of homelessness answer some of the most searched questions online.
Made by ITN Productions, 16 December 2019
Ask Us Anything
In this playlist, we put some of the most commonly searched questions on the internet... to the people best placed to answer them.