Wimbledon and the BBC 1927 to 2017
Wimbledon in colour – BBC 2 was the first broadcaster in Europe to start regular transmissions in colour on the 1st July, 50 years ago. One of three Wimbledon and the BBC anniversaries being marked this year.
It is 90 years since the first radio broadcast from Wimbledon, 80 years since the first TV transmission, and 50 years since the first programme in colour from the Championships. 2017 is certainly a year to celebrate!
Wimbledon '27 on radio
First radio broadcast from Wimbledon 29 June 1927 2LO
Only Centre Court matches were covered in this first year of radio commentary, but these early outside broadcasts were heard across nearly the whole of the UK. 'Running Commentary' as it was then known, was presented by the gloriously named Captain Henry Blythe Thornhill (Teddy) Wakelam.
As a rugby union player, it was fitting that Wakelam would give the first ever sports commentary six months earlier at a Rugby International match, England v Wales at Twickenham. Now he was to give the first ever tennis commentary at Wimbledon. His style was enthusiastic, and was utterly unflappable. He once set his script alight, and simply kept on commentating whilst he put out the fire.
No recordings exist of that first running commentary at Wimbledon. However, in 1932 when the BBC moved to Broadcasting House, its new headquarters, a nostalgic programme looking at the BBC's early years at Savoy Hill, re-created a number of key moments in the BBC's earliest history.
The programme re-created the typical sound of the commentaries of the 1920s, and is by fellow commentator Col. R.H. Brand on the Men's Semi-finals of the All England Tennis Championships at Wimbledon, between Bunny Austin & Henri Cochet, although there is no record of them ever having played each other at Wimbledon!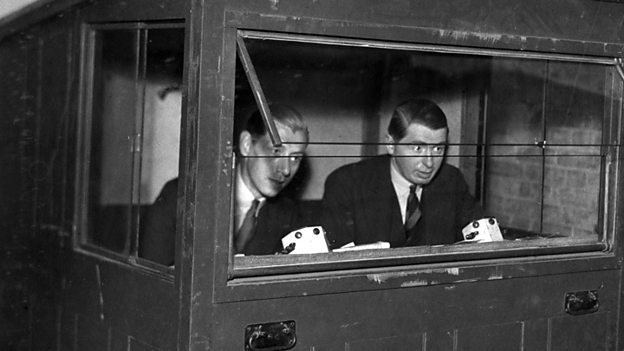 From The End of Savoy Hill, 14 May 1932, BBC National Programme, 21.20.
The match coverage was interspersed with light music from The Daventry Quartet, and the soprano Dorothy Smithard. Fred Brough also accompanied on the violin.
Wimbledon '37 on television
First television broadcast from Wimbledon 21st June 1937 BBC Television Service
Teddy Wakelam was still commentating when the fledgling BBC Television Service started live coverage of Wimbledon matches.
The first match viewers could see in the comfort of their own homes was on 21 June 1937, with a match between Bunny Austin and George Rogers. Freddie Grisewood also commentated during the 1937 season.
Curiously the coverage was not listed in the Radio Times, but was highlighted in this delightful illustration.
Listings magazine The Radio Times did not publicise television coverage of Wimbledon '37. Considered 'experimental', it was likely to be taken off air with little notice when the very new TV technology failed.
The BBC sent three outside broadcast vans, a camera, a van housing the transmitter, and another which powered everything with a generator.
The coverage was enlivened when the cameras swung round to view Queen Mary entering the Royal Box.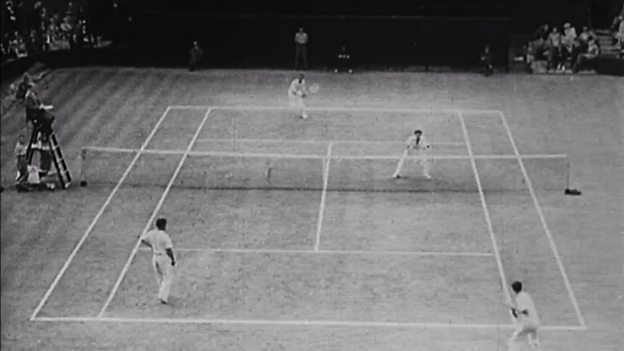 This is the earliest piece of TV footage the BBC has showing coverage of a Wimbledon match. Jasmine Blygh explains what television has to offer to a post-war audience, in Television is Here Again, 6 June, 1946, 21.30.
Wimbledon '67 in colour
First television broadcast in colour from Wimbledon 1st July 1967 BBC2-Colour
Wimbledon '67, shown on BBC TWO, marked the beginning of regular colour television in Britain. Journalists who attended a special viewing at BBC Television Centre were impressed with the new technology and the quality of the picture. David Attenborough, Controller of BBC TWO, announced that the channel would initially broadcast in colour for about 5 hours a week. By December, 80% of programmes were in colour.
The original December launch date was brought forward to July so the BBC could claim to be the first broadcaster in Europe with a regular colour service, although occasional unpublicised yet publicly radiated colour editions of the arts review programme Late Night Line-Up were broadcast before even this.
France, Germany and the Netherlands – who had planned an autumn launch of their colour services – were all beaten to air. However, with fewer than 5000 colour sets in circulation, the audience was very small.
The period up to the full launch exposed audiences to the new service, and gave time for BBC staff to get used to the technology. It also offered manufacturers a chance to fully prepare for the sale of the new sets that were required.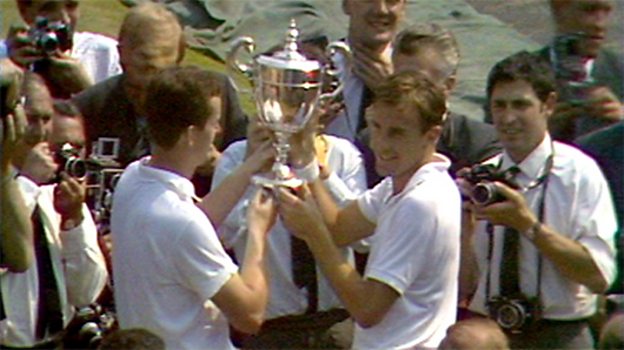 From, Wimbledon '67, 1 July 1967, BBC 2 – Colour.
Wimbledon '67 and the race to get colour on air
Getting colour television on the air was a personal ambition of one man - David Attenborough. He began his career in broadcasting in 1952, starting out as the presenter of the popular "Zoo Quest" series, and by 1965 was Controller, BBC TWO.
Two years earlier he had seen the unveiling of the European standard for colour transmission, which most broadcasters on mainland Europe adopted from 1967.
The BBC (with the ITV companies), soon realised home grown plans for their own colour system were never going to meet the high standards achieved by the superior German 'PAL' system, and started radiating colour test programmes on 'PAL' gradually from early 1967. But Attenborough had an ambition to get the first regular colour service on air before anyone else – and this he did with colour coverage of Wimbledon that year.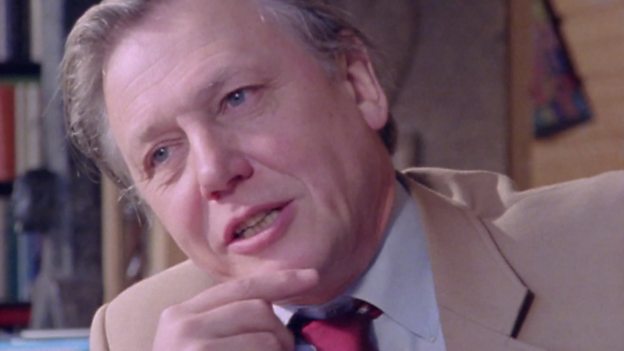 David Attenborough on the race to get BBC 2 - Colour on air. From the BBC Oral History Collection, 1986.
Watching a colour transmission was an exciting experience, which today seems hard to believe. As Attenborough outlined what colour programmes were to come, the public couldn't believe their eyes.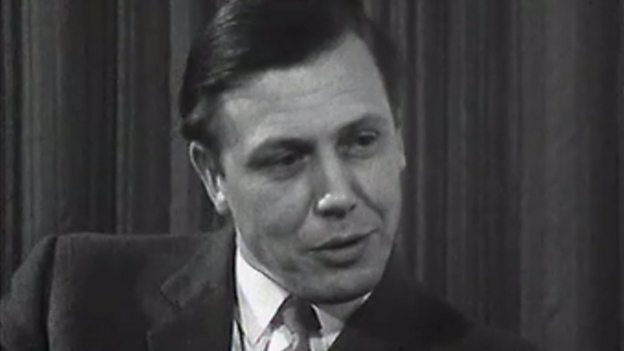 David Attenborough speaking to the press at the launch of colour in early 1967, and a viewer recalls the experience of watching colour for the first time.
Wimbledon 2011 in 3D
First BBC broadcast in 3D from Wimbledon 2nd July 2011 BBC ONE
2011 saw another technological leap forward, as BBC 3D television was launched in time to celebrate the Wimbledon Championships' 125th anniversary.
The men's and women's singles finals were all broadcast in 3D that year.
Announcement of the coverage came hot on the heels of the BBC increasing the number of live streams online from Wimbledon, across PCs, mobiles, tablets and connected TVs. In addition, up to three streams were available through the Red Button for viewers on cable, satellite and Digital Terrestrial TV.
Whilst 3D added an extraordinary extra dimension in Wimbledon viewing at home, the extension of online streaming made watching the game whilst on the move a real possibility for the first time.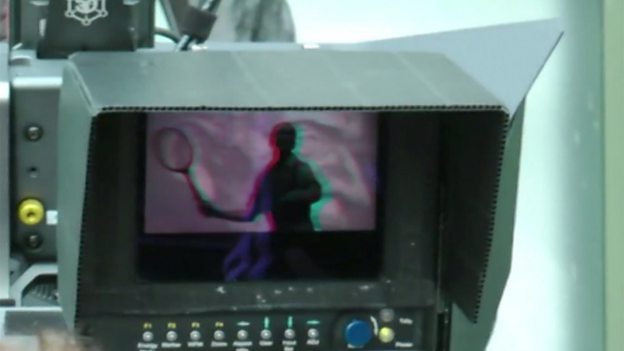 How BBC News reported Wimbledon in 3D in 2011.
See all this footage and more, plus fascinating moments in Wimbledon history at a major exhibition. On Air, Wimbledon and the BBC 1927-2017, Wimbledon Lawn Tennis Museum, 6 April 2017 - 4 March 2018.
More details of this and other BBC exhibitions on our exhibitions website.
Text by: John Escolme
Search the site
Can't find what you need? Search here
The Radio Times introduces colour TV!
Have your say
What are your memories of Wimbledon coverage on BBC radio, TV, or online? What was the effect of watching tennis in colour for the first time? Did Wimbledon in 3D blow your mind?
My wife and I got engaged at Wimbledon in 1980. We had tickets for Centre Court and it rained and rained and rained and there was practically no play all day. Each time the TV referred to Wimbledon to see what was happening (nothing ;) ) there was nothing to show...except two people sitting there sheltering under an anorak. So we featured in the national coverage. But no-one knew why we stayed there hour after dripping hour....it was because it was an exciting day for us. The cameras weren't on when we put the ring on her finger though - bad timing BBC!
Richard Anderson, Leics
---
In the late 50's I was at school in Wimbledon and my friends and I regularly went to the Championships after school and were given tickets by leaving patrons which allowed us to get into the Centre Court to watch the late afternoon matches - Hoad, Rosewall, etc - it was very informal in those days! My parents were always glued each evening to the television coverage at home, but I was often able to get them tickets also, so that they could quickly come down to the All England Club and watch live on Centre Court the actual match they had been watching on TV, which was a great thrill for them.
Michael Denham, Ipswich
---
After 90 years of coverage perhaps this year the BBC will get it right and not mess about with swopping matches to other channels in the middle of a match. For years I've got really fed up with watching a match, getting up to go to the loo or make a coffee during a break, to then come back and find a totally different match being covered. Cue much channel hopping and probably missing the best hit/volley/serve of the match in the process of trying to find where they have out the match I was originally watching. And, PLEASE, can we not have a load of inane speculation from the pop-up studio? BBC are very good at this with all sports and other events thus denying the viewer some relevant live action.
Kate, Southampton
---
My first memory of watching Wimbledon was a match between John McEnroe and Jimmy Connors. The match was intense and john was swearing every time the umpire called a ball out, John: "man you cannot be serious the ball was IN" and Jimmy stayed calm like a cucumber while John was furry with either line man or the umpire. It was a good match watching those two battling it out. Ever since I've been glued to Wimbledon every year. I hope Wimbledon never changes the tradition of wearing all white.
Esther Davies, London
---
Always loved the voices of Mark Cox, John Barrett, Dan Maskell. Andrew Castle, McEnroe etc not in the same league, far less informative. Many a happy hour spent amusing ourselves while Mum holed up for a fortnight with the curtains closed watching avidly until we started to get interested in tennis too.
Jenny Dee, Teddington
---
I love Wimbledon with its traditions. All white kits, strawberries and cream and Pims. I have been watching religiously since 1969. I have been lucky enough to go five or six times. Hope the BBC never lose the viewing rights.
Sharon Smith, Skegness
---
We loved when Wimbledon came on my mother would hardly move when it was on the TV ..after we would play tennis in the street no racquets just our hands and a rope tied to a lamppost as a net... we had to lower the rope when the bus came up our street!
David Gibson, Dumbarton Scotland
---
As long as I can remember, Wimbledon has been on TV in my household. I remember the black and white portable TV being brought out to the garden so we could watch and enjoy the sunshine at the same time. The coverage is wonderful, the commentary, interviews etc etc. It is my only way of watching tennis and I love it.
Sheila Maxwell, Largs, Ayrshire
---
I remember coming home from school in the 1960s during Wimbledon fortnight and always finding my mother in the sitting room, curtains drawn, watching the tennis avidly. There would be lots of screams and shouts as she followed the progress, or otherwise, of her favourites. On one occasion my grandmother, who was staying with us at the time, reported that my mother was in the sitting room with the vicar! Why she thought the curtains were drawn and what all the screaming was about I'm not sure! Happy days!
Judith Haynes, Charlbury
---
Wonderful experience to see Wimbledon in colour.
Christine McKelvey, Cheltenham
---
Watching Wimbledon coverage on the BBC has always been one of the highlights of the year, two weeks of wall to wall tennis unless the rain delays intervened which happened more often than not. Having said that the replays of 'Classic Matches' between McEnroe and Borg were just essential viewing, totally unbelievable. Even when I visited the championships in 2004 I couldn't quite believe how big the place was, I always imagined it to be smaller. There have been some amazing matches that I have watched but I think the highlight for me has to be the Mens Final in 2008 between Federer and Nadal just couldn't take my eyes of the tennis for the whole match. Keep up the great work its been fantastic.
Bridget Wardroper, York
---
Navotna / Graff final 1993... poor old Jana in tears on the Duchess of Kent's shoulder and Steffi not quite able to believe she'd snatched victory from the jaws of defeat... great sporting telly!
Karen, Plymouth
---
Love the tennis quality today but miss the characters of yesteryear, will there ever be another Dan Maskell with the wonderful " Oh I say"?
Peter Graham, Welling
---
I love Wimbledon and it defines my summer. I've been watching for at least twelve years now and I so wish I discovered the tournament sooner. I have been lucky enough to visit on three occasions and I hope to be there more in the future. I will remember the Federer v Nadal 2008 final for the rest of my life.
Katie Corrigan, Glasgow, Scotland
---
I think that tennis is now a better game since the new line judge so no more shouting or players being the way they are.
Kenneth John Owen Spires, Gwynedd
---
READ MORE OF YOUR COMMENTS HERE >