The story of BBC Television - Television out and about
"The OB evolved in the most natural way... Someone suggested we get one of these EMI cameras and put it on the balcony and shine it across Wood Green and the sewage farm."
Douglas Birkinshaw on the earliest outside broadcast
That first outside broadcast took place during the RadiOlympia exhibition - three months before the service was launched. Subsequently shots of the park, and of trains such as the Flying Scotsman steaming up the LNER track, were often used to cover gaps between programmes. But outside broadcasts further afield were impossible, since the cameras depended on a cable link with the studio.
Then, not for the last time, a royal occasion changed broadcasting history. For the Coronation of King George VI in May 1937, eight miles of television cable weighing several tons was laid around central London, providing the link for live coverage of the procession. At the same time the BBC deployed its first television mobile control room, a van packed with equipment weighing more than ten tons.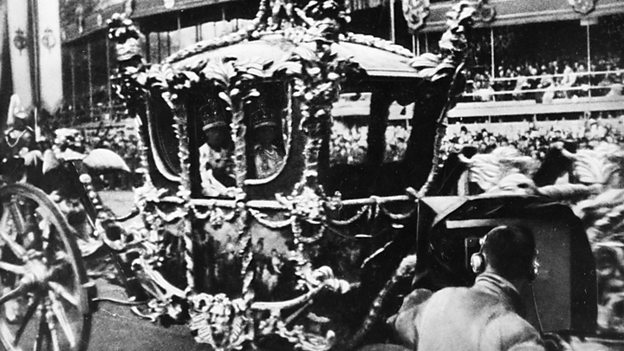 In spite of poor weather the Coronation broadcast, using just three cameras at Marble Arch, was a triumph. The Daily Mail commented: 'When the King and Queen appeared the picture was so vivid that one felt that this magical television is going to be one of the greatest of all modern inventions.' The Express declared that television had 'arrived'. And the Telegraph said: 'Horse and foot, the Coronation procession marched into English homes yesterday.'

Search the site
Can't find what you need? Search here