The BBC Logo Story
Branding and identity has almost become a science. It was not always this way, and for broadcasters in the UK, building a brand around a TV channel was almost unknown until the early 1980s with the arrival of Channel 4. The BBC Television Service started thinking about on screen identity a few years before its monopoly was threatened, with the arrival of the first ITV company in 1955. From this moment on, the BBC started to understand the power of its on-air look, and by the 1990s it was successfully associating its TV channels with the wider BBC brand. In the months to come we will be adding to these pages with more insights and previously unseen material.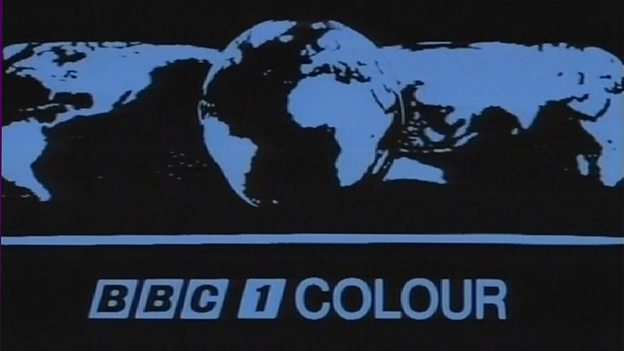 BBC on-screen symbols, identity and branding from the 1940s to the present day.
A History of the Network Symbol
'The changing of a channel symbol is a crucial event and not one to be undertaken without more than usual thought and careful preparatory work'.
(Clifford Hatts, Head of Television Design Group, 18th July 1974)
Within months of the BBC starting a television service, the Corporation faced its first design dilemma. What do you do to alert people that a transmission is about to start? What do you put up on screen when a programme ends and another is about to begin? Above all, how does the public know it is the BBC and no one else providing a TV service? This was a question of 'network identity', a notion never before dreamt of by any organisation, anywhere before.
When regular a BBC Television Service began in November 1936, producers and managers were so enamoured with making the technology work, and so overwhelmed with the creative possibilities of the medium, that serious thought about an on screen identity only emerged ten months later. There had been caption cards produced for individual shows, copying the techniques seen in cinema, and there were a variety of stills with the words 'B.B.C. Television Service' written in various ways, but nothing that could be called an 'identity'.
A circle, a line, black paint and card
The Tuning Symbol (later to be known as the test card), became the first piece of the design jigsaw. It was merely a circle and a line, occasionally followed by the words 'BBC Television Service'.
Then something a little more elaborate, using a daring combination of words and design.
This was created, not as a result of any ponderous bureaucratic decision making nor the product of 'blue sky thinking'. Instead, it came about during an outside broadcast from the radio industry exhibition of the day, 'Radiolympia'. Engineer William (Paff) Paffard was responsible for its creation, alongside a programme slide for the coverage of the exhibition. 'Gerald Cock, our TV boss, wanted a caption urgently, with Radiolympia in large letters. Could I draw or paint it by 3pm? Without thinking, I said 'yes' and dashed over to WH Smiths, Muswell Hill, to get a large white card, ink and brush. It took me all morning doing large black letters on the white board.'
So, that's how it started. Not in a boardroom, not in a focus group, but with a paint brush and card from WH Smiths'.
For today's media sophisticates the design seems crude and says nothing about an organisation's values, something that channel identity must do today. But it achieved a certain following, and was commented on in the press in the week of its first airing. The Observer (26 Sep 1937), thought it was very much of the moment, but also explained its practical side. 'The new tuning signal picture, which was brought into use last week, looks as if a BBC artist had tried to outdo the most modern of the moderns. Actually its grouping of cubes and circles is designed to allow the picture in the receiver to be correctly proportioned. It is transmitted for five minutes before each programme.'
The press barely mentioned the BBC's identity again. In fact it was not until the early 1950s that brand awareness really took hold in the Corporation, and made an impact in the papers again.
A symbol for the 50s
The image that was to grab the public's attention this time was a curious mix of an all seeing eye, and the wing of a bat. Something of a witches brew you might think given the description, but in 1953 the 'Bat's Wings' symbol was the latest word in graphic design. See our separate feature about the fascinating story of the symbol and its creator.
Post 'Bat's Wings', the BBC was to enter an era anyone over 13 might remember. The famous BBC globe was born. Through numerous changes, the globe, or at least its circular motion, is still referenced on screen today, 60 years after its first appearance.
Logo gallery
BBC Television Service 1936-1939

BBC Television Service 1946-1953

Bat's wing logo

BBC Television 1960-1963

BBC 1964-1966, 'Globe'

BBC 1 1966-1968, 'Watch-strap globe'

BBC 1 1968-1969, 'Floating globe'

BBC 1 Colour 1969-1972, 'Mirror Globe'

BBC 1 Colour 1972-1974, 'Mirror Globe'

BBC 1 End 1974-1981, 'Mirror Globe'

BBC 1 1981-1985, 'Mirror Globe'

BBC 1 1985-1991, 'COW - Computer Generated World'

BBC 1 1991-1997

BBC One 1997-2002, 'Balloon idents'

BBC One 2002-2006, 'Rhythm and Movement'

BBC One 2006-present, 'Circles'
Facing off the competition
With the 1960s starting, the BBC was keen to show that it was a modern organisation, well placed to compete with its commercial rival ITV. At first the on screen identity of 1960 set out to prove that the Corporation was just as well placed to serve the UK's regions and different nations as ITV was. By then ITV had had five successful years as a regional broadcaster, whose contributors fed into a national network.
The BBC's encircled seven region map was to be seen for three years, with the intention of showing that the BBC was also, in part regional. It was to be thought of like ITV, a regional broadcaster under a national umbrella, and the BBC Television symbol of 1960-63 signified just that.
Not content with just the UK, the BBC's designers took on the world in 1963 with what became known as the 'mirror globe or 'Symbol 'C'. The seven region map disappeared and in came a spinning globe, initially embraced by a square and eventually backed by a mirror creating a curious stretched world behind a normal one. This was a mechanical device, expected to be on air for a total of half-an-hour of programme junctions a week, and requiring little in the way of maintenance year in year out.
The computer generated symbol
Talk of a computerised network symbol, or in the language of the day 'electronic solutions of generating a symbol' began sometime in January 1974. A discussion paper was circulated by Rex Moorfoot, then Head of Presentation, Television, entitled New Symbols for Network and Regional Use. In it, three different approaches are suggested. By today's standards the options seem primitive, one even suggesting the use of a 'punched tape' computer system, which even in 1974 must have been somewhat outmoded.
Progress was slow and by May 1974, new BBC 1 and 2 Controllers were involved in the decision to modify the network symbols. Rex Moorfoot reported that, 'Controller, BBC-1 is cautious about changing the symbol. Controller, BBC-2 has ideas of changing his symbol'. Later that month Moorfoot met the controllers and only minor modifications were recommended to the on screen 'look'. BBC-2 was to go entirely electronic, animated and with music by 1979, but BBC-1, because of the continuing popularity of the globe idea, remained little altered.
It took until 1985 to harness enough computing power, at a reasonable cost to produce an entirely electronic globe device. It now sported a rich gold and blue combination, with Times New Roman font, coupled with a computerised clock.
The Final Globe
By 1990s, the world of marketing and television identity had matured to the extent that a market could be created in the field – offering an entire package of 'corporate identity solutions' to large companies. Martin Lambie-Nairn was quick to capitalise on the potential, and was one of the first designers to set up a bespoke design service for television. His breakthrough came with partner Celia Chapman who was responsible for directing the entire BBC corporate identity programme. This included a redesign of all the BBC terrestrial and commercial channel identities, national and local radio networks, online, corporate centre and personnel identities. But it was with their package of clever and ever changing BBC-2 symbols that Lambie-Nairn took the TV design world by storm. See our BBC-2 feature, including an in-depth interview with Celia Chapman.
BBC 1, was to enjoy a second, and final version of the traditional 'globe' image. An ethereal swirling and ever changing image was created for network announcements, with a large figure '1' taking centre stage. Public reaction was positive, although it did take some getting used to! One could see sections of the globe seemingly spinning off into outer space and not returning, then a few seconds later a different continent might come into view – in short the effect was mesmerising. Technically this was the most advanced globe, and operated from a modified Sony laser disc based system.
Designer Daniel Barber came up with the concept, and had to rely on relatively new systems to produce a faultless image. After much argument, the accompanying network clock, normally seen before news broadcasts was modified too. With similar dimensions as the new globe, the result was an elegant and functional solution, but originally the changes were to be much more radical. Martin Lambie-Nairn recalls what was proposed. 'Engineering had come up with a design for a clock face that resembled the clock face of Big Ben. The engineering was a breakthrough at the time. For the first time the second hand was smooth rather that the second by second movement. I rejected it because I did not want a clock face with historic or classical features and because the smooth action didn't help the countdown required by Presentation. There were a lot of tears at the time.'
The balloon globe
The BBC globe was not quite cast into outer space forever with the demise of the lazer disc globe. It was to have one final breath of life in 1997, when the BBC balloon took off.
Not exactly a globe, but an actual hot air balloon, with a print of the globe on it in red, the BBC One balloon was to be seen sailing across Britain, from the London Docklands to Dunluce Castle in Northern Ireland. The balloons were hugely popular with viewers, but were dogged by speculation in the press – were they real or merely computer generated? The truth was a mixed picture. The initial batch of twelve idents were actual balloons filmed on location in the summer of 1997, with five later additions consisting of a digitally inserted balloon on a pre-filmed location.
Being inclusive
By 2002 the balloons, with their inherent memory of the traditional globes that went before them, seemed curiously out of place and disconnected with the BBC's philosophy of being a broadcaster open and accessible to all.
With new channel controller Lorrainne Heggessey at the helm, it was all change, and the balloons were out. In came a people focussed theme, featuring 'rhythm and movement' – the collective title given to the new symbol package. Designed to reflect life in contemporary Britain, the symbols featured various diverse groups of people dancing capoeira, ballet and Bollywood, amongst diverse groups of people.
Back to the future
2005, another channel controller and a new schedule. Peter Fincham who had taken over from Heggessey in the top job had hinted at the Edinburgh International Television Festival that the time had come to change the image of BBC ONE. By 2006 Lambie-Nairn were out as producers of the idents, and BBC spin-off Red Bee Media took on the job. The result was another completely new set of moving images with ambient sound and music.
The current ident package pays reference to the BBC globe, with a circular movement consistent across all the variations, but that's where the similarity ends. The 'circles' are made up of hippos swimming around almost catching each other's tails, children playing 'ring a roses', stunt riders on motorbikes, and kites flying. Still on air (2016), the latest set of symbols remain popular, and relevant.
Where next?
In an all-digital world the notion of channel identity would seem to be at a crossroads. If younger viewers expect to consume content on a variety of platforms and devices, entirely under their control, does the concept of a 'channel' become irrelevant? Possibly, but not until there is a significant shift away from watching traditional media, and that has yet to happen in the UK. Even if such a shift takes place, the channel as we understand it is likely to remain as one of a series of choices for everyone. Clearly in the multi-platform, multi-channel world, the identity of the stream of programming being watched becomes ever more important, not less so.
Search the site
Can't find what you need? Search here