LGBTQ+
Image: Tony Karumba/AFP/Getty Images
Understanding the LGBTQ+ audience
Tucked away on the BBC Third programme, at 7.30 on a Tuesday evening in 1955, Homosexuality and Christianity appears to be the first programme on BBC Radio to directly address what was then generally thought of as the "problem" of homosexuality. The programme no longer exists in BBC Archives, but featured Dr. Robert Casey, Dean of Sidney Sussex College, Cambridge, giving his views following a reading Dr. Sherwin Baily's book "Homosexuality and the Western Christian Tradition".
Such was the strong moral dominance of the Church in the United Kingdom at the time that exploring sexuality in relation to religion provided a reassuring context for an audience rarely exposed to discussions about human sexual desire. The BBC Oral History Collection rarely mentions LGBTQ+ issues, but drama and documentary programmes do, sporadically, over the decades.
BBC output shows a gradual sophistication, sensitivity, and slow realisation that the LGBTQ+ community also consumes BBC content, and is not an outsider group prepared to accept judgement or commentary on "their" lifestyle from a dominant heterosexual perspective.
The seven BBC programmes below exemplify the change in the BBC's understanding of its LGBTQ+ audience from 1957 until the present.
The Wolfendon Report, 1957
As chairman of a UK government sponsored Committee on Homosexual Offences and Prostitution, Wolfenden discusses the body's recently published report. It recommended that the law should safeguard public order, and not regulate people's private lives. In the 21st century it seems extraordinary that homosexuality and prostitution are linked in the same report: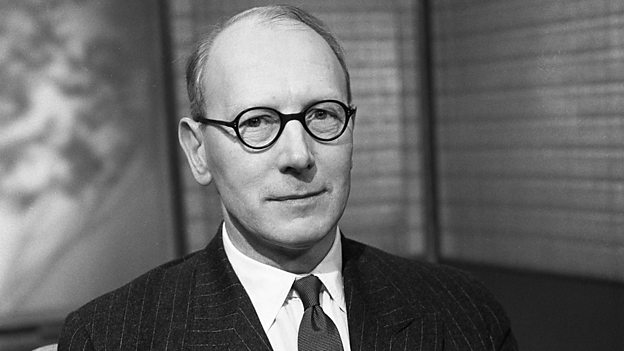 Sir John Wolfenden on his report on homosexuality. BBC TV News, Friday 6 September 1957, 18:00.
Male Homosexual, 1965
In this programme, made two years before the decriminalisation of same-sex relationships in England and Wales, a group of men discuss what was then "their problem", the issue of acceptance in society, and public reactions to their love. The broadcast contains outmoded attitudes towards sexual orientation, but provides a fascinating insight into a time when gay men risked social stigma and imprisonment. Women are ignored in this programme: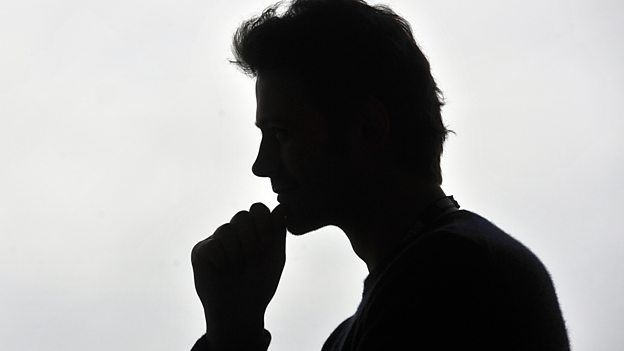 Male Homosexual, BBC Home Service, Tuesday 12 January 1965, 21:30.
This Time Of Day - Lesbianism, 1965
Reporter Wendy Jones talks to lesbians in the UK, some who live "underground", but others "openly" with their partners. Jones interviews a psychiatrist and a member of the Minorities Research Group, both of whom advocated rights for lesbians at a time when their sexual orientation was seen as a "problem" to be "cured", and when they barely existed under UK law: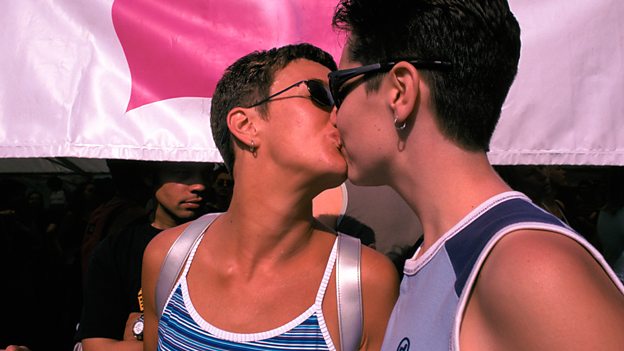 This time of Day, BBC Home Service, Wednesday 31 March 1965, 12:10.
Man Alive - Consenting Adults: 1. The Men, 1967
In the first part of a special Man Alive report, Jeremy James interviews gay men about their feelings, and explores the opinions of society towards the gay community at the time. The contributors include a hairdresser, a doctor and a woman whose husband committed suicide rather than face a court case that would have revealed his sexual orientation. The language used in the programme is often blunt and reflects the attitudes of the time: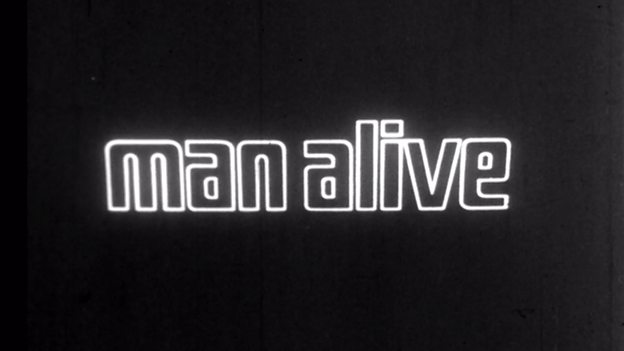 Man Alive: Consenting Adults: 1: The Men, BBC Two, Wednesday 7 June 1967, 20:05.
Man Alive - Consenting Adults: 2. The Women, 1967
In the second part of this Man Alive special report, Angela Huth interviews lesbians about their lives. Julie and Cynthia have lived together for many years. When this programme was made the couple felt a need to state that they saw no difference between their relationship and that of a heterosexual couple. The programme visits a private club in Chelsea, then a much needed safe haven for lesbians that allowed women to celebrate being themselves without risking condemnation from a prejudiced society: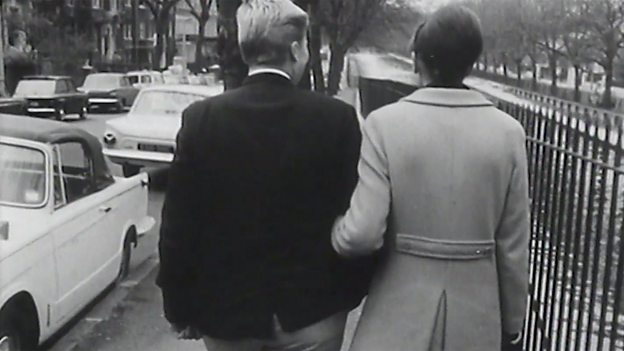 Man Alive: Consenting Adults: 2: The Women, BBC Two, Wednesday 14 June 1967, 20:05.
Open Door - Transex Liberation Group, 1973
"Jokes about 'the operation' are all that most people know about transexualism. Tonight's group discuss their situation in a more serious and comprehensive way, and draw attention to the many difficulties they endure".
Radio Times, 2 June 1973 - 8 June 1973
Looking at the work of programme makers or reading the ideas of commentators of the time, it would seem they found it impossible to comment on, or construct a programme about the trans community in any way other than in the context of there being "a problem" or a difficult issue to be solved. To some extent this edition of Open Door changes that, allowing the male to female trans community editorial control over their own programme. Whilst the then current problems of the trans community are addressed, there is more a sense of celebration in this all-trans presented programme. The female to male trans community is completely absent in this programme.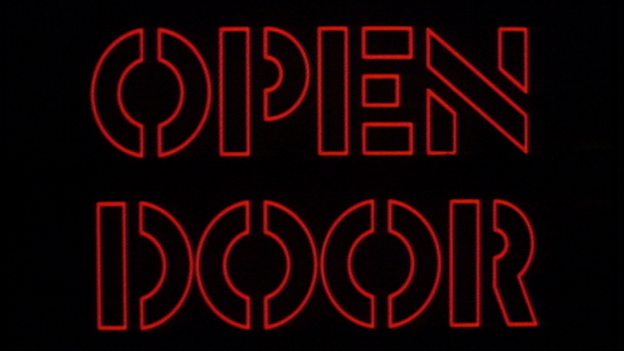 Open Door: Transex Liberation Group, BBC Two, Monday 4 June 1973, 23:25.
Gaytime TV, 1995
"First of a new lifestyle magazine programme aimed at the lesbian and gay male audience. Promising glamour, wit, a glittering array of celebrities and exclusive reports on gay life worldwide, this first programme looks at the first school for gay teenagers, based in New York. It also boards a bus carrying transvestites and lesbians down the M1 to the Pride 95 festival in London".
Radio Times 24 June 1995 - 30 June 1995
"The BBC's first series aimed primarily at a gay audience starts a six-week run tonight in the old Late Show slot, offering a selection of reports, performances and interviews with a stress on entertainment rather than issues".
Today's Choices, Radio Times 24 June 1995 - 30 June 1995
By the 1990s the BBC was beginning to understand the LGBTQ+ audience as one with a diversity of its own, one that had a sense of confidence, one that liked to party and celebrate. Although there were still serious issues facing the LGBTQ+ community, the tone of the programme along with presenters Bert Tyler Moore and comedian Rhona Cameron, gave Gaytime TV a splash of glamour and fun.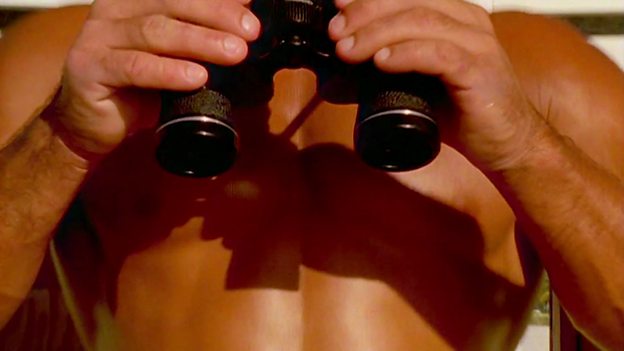 Gaytime TV, BBC Two, Thursday 29 June 1995, 23:30.
Gay Britannia, 2017
In the second decade of the 2000s, the BBC would appear to understand its LGBTQ+ audience in an arguably more nuanced way.
50 years after homosexuality was partially decriminalised in the UK, BBC Two Channel Controller Patrick Holland announced a major new season of programmes Gay Britannia to mark the moment. "This season is a powerful examination of how far we have come - whilst also exploring how much further we have to travel" he said.
The season included a new drama, Against The Law, with Daniel Mays as journalist Peter Wildeblood (convicted 'of homosexuality' in the 1950s, in the Montagu Trial); to the first screen drama from best-selling British novelist Patrick Gale, Man In An Orange Shirt, starring Vanessa Redgrave.
There were also important documentaries such as Is It Safe To Be Gay in The UK? which looked at the recent rise of attacks on lesbian, gay and transgender people.
Written by John Escolme, BBC History Manager.
Search the site
Can't find what you need? Search here
100 Voices that made the BBC: People, Nation, Empire