Ally Pally
When the BBC was charged, in 1935, with establishing a regular public television service, a number of sites were considered, including Highgate, Sydenham, Shooters Hill and Crystal Palace (the home, incidentally, of Baird Television). Hampstead Heath was also considered and, from a technical point of view, would have been a sound choice, but the Television Advisory Committee (established in the wake of Lord Selsdon's Committee) considered that there would be opposition from the neighbourhood to erection of a large mast. On 1 April 1935, Alexandra Palace near Wood Green in north London was confirmed as the site for the new London Television Station, chosen primarily for its height (the ground was 306 feet above sea level) and the fact that it was available immediately.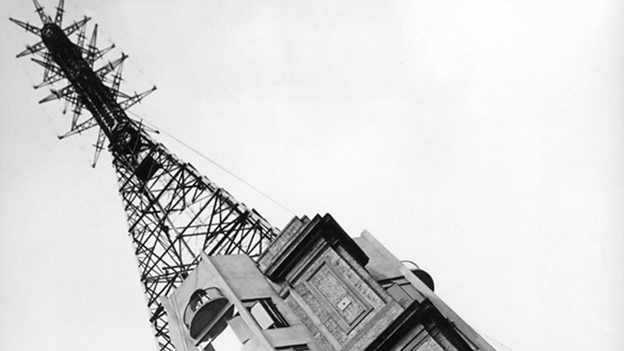 From Magic Rays of Light. Director Michael Cocker, Producer David Nelson. Original transmission, BBC TWO, Saturday, 4 July, 1981, 20.05.
The Palace had first opened in 1873 as a grand entertainment and exhibition venue. By the early 1930s its glory days had passed and when Desmond Campbell, one of the BBC's lead engineers, arrived to assess the building in 1935 he found it to be in 'the most dreadful mess'. The Corporation set to work and all was in place for broadcasts to Radiolympia in the summer of 1936.
General floor plan for the BBC Television Service studios, 1934. Recently discovered at Alexandra Palace. ©Alexandra Park and Palace Charitable Trust.
Working in the television studio in those early days was exciting...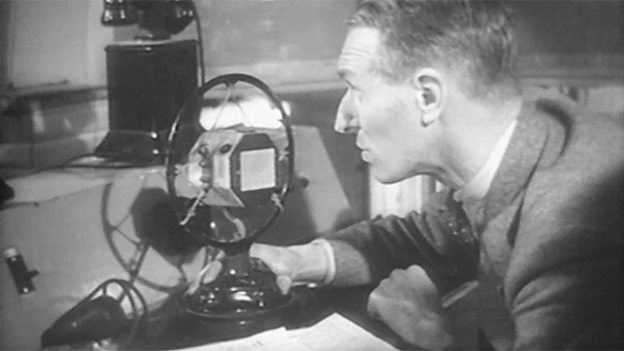 Producer Cecil Madden directs rehearsals for the first day of television. From the documentary Television Comes to London. Original transmission, BBC Television Service, Monday, 2 November, 1936, 21.05.
...but also challenging. In this interview from the BBC oral history collection, Sir James Redmond (who joined the fledgling television service as a vision mixer in 1937 and rose to become the BBC's Director of Engineering between 1968 and 1978) provides a fascinating account of some of the challenges of working at Alexandra Palace: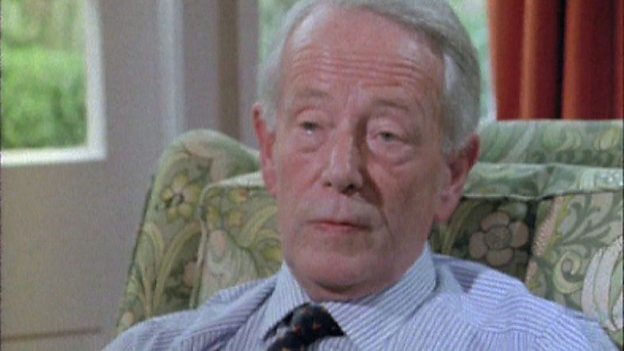 Interview with Sir James Redmond, 1990. From the BBC Oral History Collection.
The programme service at Alexandra Palace was not solely studio-based: from the early days, the cameras ventured outside as James Redmond explains: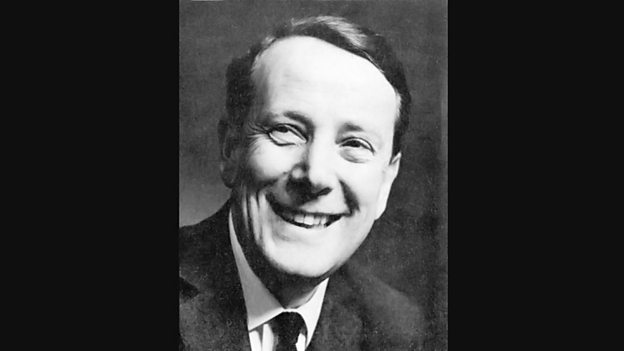 Interview with Sir James Redmond, 1990. From the BBC Oral History Collection
As Redmond observed, the building conditions were not necessarily ideal. Grace Wyndham Goldie was a key figure in British broadcasting who joined the BBC as a radio producer in 1944 and moved to the Television Talks department in the early post-war period. She went on to become Head of Talks and later Head of Current Affairs, one of the few women to hold senior positions within the BBC. Here, in an interview from the BBC oral history collection, she gives a vivid account of her experiences of working at Alexandra Palace: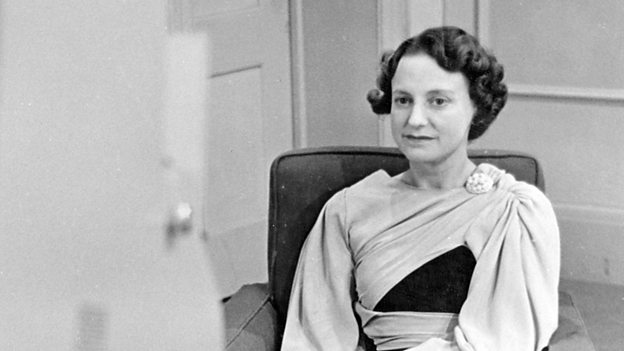 Interview with Grace Wyndham Goldie, 1978. From the BBC Oral History Collection.
Despite the conditions in which television staff had to work, the working atmosphere at Alexandra Palace was generally more relaxed than that of the more austere Broadcasting House in Central London. There was a sense of community and togetherness, borne out by the lack of a great divide between production staff and engineering staff that existed in radio. Whilst the Reithian ethos may not have been as omnipresent in 'Ally Pally' as it was in Broadcasting House, there were rules which applied to television staff … and which were occasionally broken. For example, no dogs (one of the on-screen presenters, Jasmine Bligh, once brought her Aberdeen terrier to work), no 'drag' on television (although a male entertainer dressed as half-man, half-woman was permitted) and no alcohol. This last one clearly created difficulties for some, as the following memoranda from April and May 1937 show:
Documents supplied by BBC Written Archives.
Producing a wide range of programming required dedication from all members of the production team, not least those responsible for scenery and props. Here, a group of television designers recall those early years.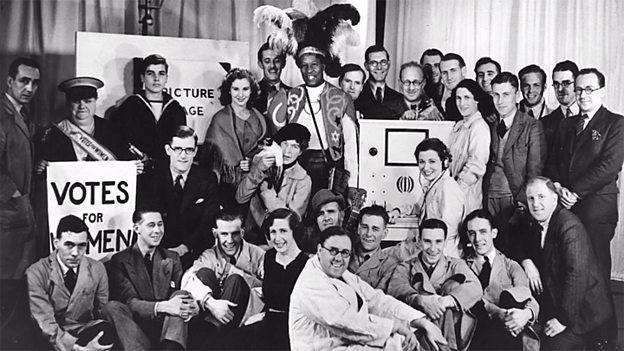 Interviews with scenic design staff, 1992. From the Alexandra Palace Television Society Oral History Collection.
The early years at Alexandra Palace were exciting, pioneering, and often testing but they laid sound foundations for the BBC's television service for years to come.
Written by Dr Jamie Medhurst, Co-Director of the Centre for Media History, Aberystwyth University
Search the site
Can't find what you need? Search here