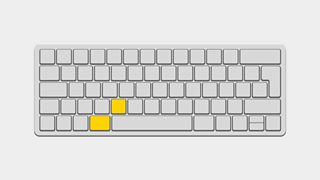 The Purpose Behind Megapedia
Megapedia is designed to be a table of universal shortcuts. It is envisaged as a one-stop shop for anyone using or creating keyboard shortcuts for either Windows or Mac. It is also intended to be something of a shortcuts library for the end user, of a variety of typical functions and features.
Why Megapedia was Created in Excel
We have arranged our universal shortcuts in a grid rather than a traditional list or table, so that it is really clear to developers which keyboard commands are already in use, and consequently which ones it is safe for them to assign their own specialised actions to. They can also quickly check if the feature they want to create a shortcut for, already has one assigned to it. In fact, it should be easy for any user to search for a specific function; and for end users, in particular, they should be able to discover how to do something without needing to search Google or vast tables in Microsoft.
Note: The cell reference itself is essentially the key to the shortcut associated with a certain command. After time, it is expected that users will start to remember which column is cataloguing actions using each function key, and then will only have to check for the appropriate modifier key (the row reference).
The Method Behind the Madness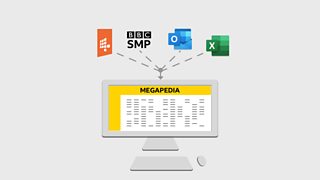 Since there is not a single shortcut that we could find which did exactly the same thing regardless of the setting it was tried in, we came up with our own criteria for deciding which commands were common or important enough to be marked as sacred. We trialled every command on our sheet in Microsoft Word, on a Windows PC, first. If the command had a recognisable effect, it was logged on the spreadsheet. We then used Excel to try all the shortcuts not already identified in Word and filled in as many blanks as we could. We repeated this process in Microsoft Outlook, covering three major types of software.
Whilst not everyone uses these platforms often or in exactly the same way, they are standards that could be leant to other products or services. For instance, if someone is developing a product that has a messaging feature, then it would seem sensible and logical to employ at least some of the same shortcuts as Microsoft Outlook.
Lastly, we added the keyboard shortcuts shared from the BBC's Standard Media Player, Wolftech and Apple.
It should be noted that there were occasions where we knew of, or discovered, a command which had more than one function depending on the platform it was used in. In these cases, both actions have been included in the relevant table cells. This could be for several reasons: the original shortcut in the cell was a duplicate; both functions were of significant value; or both applications are common and well-known enough that the duplication would rarely be a problem.
How to use Megapedia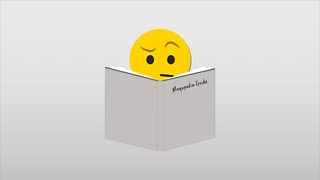 You will find three individual sheets in the Megapedia spreadsheet download at the end of this article. They are planned as follows:
Megapedia Compilation; this contains all the shortcuts for both Windows and Apple devices.

Megapedia for Windows; this contains only shortcuts pertaining to a Windows PC.

Megapedia for Apple; this contains shortcuts specific to Apple keyboards.
The reason for having three sheets within the file is simple. Windows users may not see any advantage in having a collection of shortcuts where half of them are irrelevant, and vice versa for Apple users. This is why we have two more focused sheets available within the file. However, following research with a group of developers, they said that they would prefer to have everything in one place, which is why we also have the Compilation sheet available. This is the first one you'll see when you download and open the file.
Note: In the interests of consistency, the modifier keys down the left-hand side of each table are identical. As, however, there are several keys on an Apple keyboard which a Windows device does not have, these cells have been filled with "NA" for not applicable, and they can hence be ignored.
For ease of use, examples of shortcuts applying to specific pieces of software can be found in brackets in the appropriate cells.
Columns A to I contain the Windows shortcuts; and columns K to X contain the Apple shortcuts.
Contributing to Megapedia
If you are planning to contribute to Megapedia by adding your product or service's keyboard shortcuts, please contact Natalie Curran so that we can keep these documents up to date.
Note: Filled green cells within the Megapedia are free to use.
Downloads
This file includes three sheets - the Megapedia Compilation for Windows and Apple, Megapedia for Windows and Megapedia for Apple.
Please note: Megapedia is a living project and will hence be regularly reviewed and updated.
Navigating the Excel document
Navigate the tables using the arrow keys. To switch between the other excel sheets press, and hold ctrl + page down on Windows keyboards, and press and hold fn + command + down arrow on Apple keyboards .
To find programme specific shortcuts use the find & select tool (Ctrl +"f" or command + "f"). You can search for: "Table", "Excel", "Outlook", "SMP", "Wolftech" or "Web".
Download megapedia (Excel)
These assets are available for download on the following licence terms:
You can:
Download the assets and use them free of charge;
Use the assets without attribution; and
Modify or alter the assets and edit them as you like.
You can't:
Use the assets in a way that would bring the BBC into disrepute;
Make available the assets so that they can be downloaded by others;
Sell the assets to other people or package the assets with others that are for sale;
Take payment from others to access the assets (including putting them behind a paywall);
Use the assets as part of a service that you are charging money for; or
Imply association with or endorsement from the BBC by using the assets.
Disclaimer: The assets are offered as is and the BBC is not responsible for anything that happens if you use them.