The primary expression of any brand is its tone of voice. Visually, this is conveyed through the written word, be it physically printed or digitally rendered. From eye-catching slogans on giant billboards to long-form articles being read on mobile devices, it's no wonder that a typeface is the essential ingredient of almost every organisation's visual identity.
Like our audience, the BBC's portfolio of services is as large as it is diverse. So whether we're covering the news 24 hours a day, or helping children read along with a bedtime story, our choice of typeface is vitally important. It must echo our values whilst expressing itself appropriately for differing content and audiences. And let's not forget performance. It should improve the experience of reading for everyone, regardless of ability, context or canvas.
These were the challenges we faced when commissioning BBC Reith, the BBC's very own typeface family.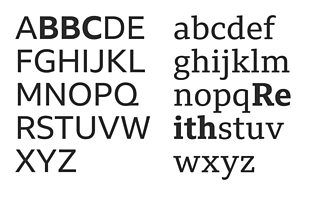 Why commission a typeface?
To improve distinctiveness. Our previous, most heavily used fonts, Helvetica and Arial, are classic grotesque typefaces designed to communicate information anonymously and without fanfare. For the BBC to remain a vital and relevant digital service in an increasingly busy marketplace, we need to appeal to as many people as possible. Having a broader range of expression and visual tonality allows us to stand out in a crowd and aid recognition. A familiar face, so to speak.
To improve legibility. Helvetica, Arial and also Gill Sans (our previous corporate typeface) were designed last century for print. They don't perform well on today's digital screens, causing issues with legibility. So this was an opportunity to solve those issues by designing a digitally optimised typeface.
To save money. By owning our own typeface family, incorporating a range of styles, we can significantly reduce our annual spend on licensing third-party owned fonts. This saving can then be put back into producing world-class content.
How we did it
Key stakeholders from across the organisation were assembled to help steer the project. Design and marketing directors, researchers, engineers and accessibility specialists all took part in a series of workshops.
The workshops were facilitated by our London-based type designers, Dalton Maag, who educated us in the history and craft of type design. We learned how the eye deciphers letterforms and how our brain processes words, which was both fascinating and incredibly useful. It transformed each group member into a proud ambassador for the project, armed with knowledge and insight to share with colleagues.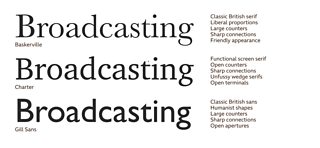 We also explored the BBC's own typographic legacy. Interestingly, classic functional British typefaces such as Baskerville, Charter and Gill Sans rose to the surface as we sorted through random examples of type from around the world. All this helped inform Dalton Maag's initial concepts.
After many months of intense scrutiny, testing and iteration, we took receipt of our new typeface family.
Unveiling BBC Reith
BBC Reith, named after our organisation's founder, John Reith, is a contemporary humanist typeface. The humanist style, chosen for it's legibility and elegant appeal, gets its name from each character's fluctuating stroke width, echoing the human calligraphic touch.

BBC Reith has a number of styles; Serif, Sans and Condensed Sans. It also has different weights; Light, Regular, Medium, Bold and Extra Bold. This affords us a range of typographic expression we simply didn't have before.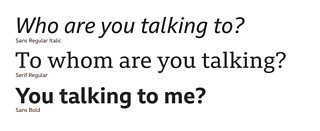 We also commissioned the Latin and Cyrillic character sets that allow us to serve over 100 languages. And, with more character sets planned for the future, we aim to provide a coherent family of type across all BBC services worldwide.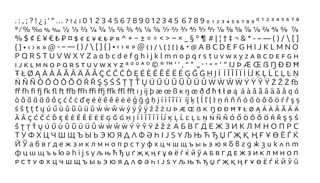 Needless to say, we designers here at the BBC are incredibly excited about the introduction of Reith. It's like installing a beautiful new engine into our design framework.
Given the size of our estate, implementation of the typeface will be incremental. From onscreen presentation to merchandise and building signage, over time Reith will appear on most all BBC media, underpinning and informing the next evolution of our visual identity.
We hope you enjoy this short film which tells the story of BBC Reith's origination and launch.