BBC World Service: Designing for Global Users
How does the World Service go about designing and delivering to 40 million users a week in 40 languages?
Contributors
+1
London Calling
The BBC World Service is big.
As the largest international broadcaster, it serves as a 'window on the world' for 319 million people weekly across radio, TV and digital.
But more important than the enormity of the World Service is its diversity. From Afghanistan to Abuja, Jakarta to Japan, it delivers impartial journalism in more than 40 languages.
With a website, and sometimes an app for each language, the online user base is spread globally. With huge differences in culture, behaviour, and technology usage.
For example, in Nigeria mobile data is relatively expensive (around $2 USD for 1GB), whereas in India it's currently the cheapest in the world - at just $0.26 per 1GB. This can greatly affect how users consume news online, for example how likely they are to watch a video.
Understanding these differences, and how they may impact our designs, is key to building digital products that meet the diverse needs of our 40 million (plus!) weekly users.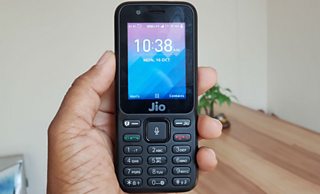 Understanding Diverse Needs
To gain a picture of our users globally, we conduct international research, focusing on a key country or market. This gives us a sense of how people in a particular region behave with regards to news and technology. We can then compare and contrast this with other regions.
In Nigeria our research team found that people commonly switched between multiple languages day-to-day, depending on the context.
For example, English carried a sense of restraint and formality when speaking, and was a marker of education and professionalism. Whereas Pidgin, a lingua franca, was a unifying language and about self-expression, creativity & humour. Users consumed news in this way too, fluidly moving between different languages.
We use insights such as this, to inspire and drive the next phase of design - ideation and prototyping.
Prototyping for the Market
Once we have an understanding of what some of the key user needs are in that region, we can prototype potential ideas.
Based on the language-switching insight from Nigeria we designed a concept to allow users to switch between the different Nigerian services (there are 4 of them, in 4 different languages!). This would expose them to more relevant content, produced by editorial teams on the ground.
We then take the most promising prototypes to test on the ground.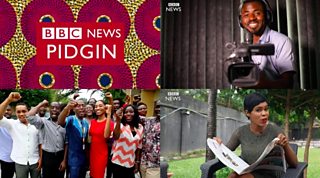 Test & Iterate
What we learn from user research can be surprising. For example when we tested the first iteration of our Nigerian language-switching feature, it didn't go down well.
We tested a pattern for users to navigate between language services, so that they could access the bespoke content provided by the different regional BBC bureaux across West Africa. E.g. Pidgin vs Yoruba. But this tabbed design caused people to think they would get translations of the same content instead.
This meant we had to iterate the design, separating the different language services into distinct expandable cards, complete with the service's individual branding, to aid understanding.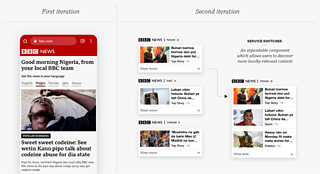 Scale Up
Although we often focus on particular countries or regions to begin with, we aim to create experiences that are scalable globally.
For example, in India we found that the hamburger-style navigation on our sites didn't match user expectations within that region. We prototyped many alternative modes of navigating our sites, and tested a version which involved swiping to discover more topics.
After favourable feedback from a small sample of users, this navigation model has now gone live to multiple BBC World Service websites, and we will soon start learning about how it's used across the globe through our analytics.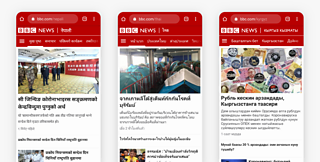 Impact
The iterative approach of the product team has proven effective in delivering a scalable user experience for the BBC World Service websites.
In addition to the the outcomes of the user research previously mentioned, one of the recent achievements of the team was redesigning and rebuilding the World Service homepages (all 42 of them!). The new homepages have a page weight of around 310kb, and a typical load time of 2 seconds, which is around three times faster than the previous homepages. This has made the experience of using our websites much better, especially in regions with slower connections.
International research is currently postponed due to the coronavirus pandemic. However the team will continue to iterate on the approach, in order to improve our products, and continue delivering impartial news to our global user base - something that is more important now than ever.