Yorkshire pudding recipes
Pick one of our Yorkshire pudding recipes to serve alongside your roast beef on a Sunday afternoon. (To be honest, we would gladly have Yorkies with every roast going.) Mary Berry's foolproof Yorkshire pudding recipe is our go-to, but make sure to try Delia's big Yorkshire pudding to share.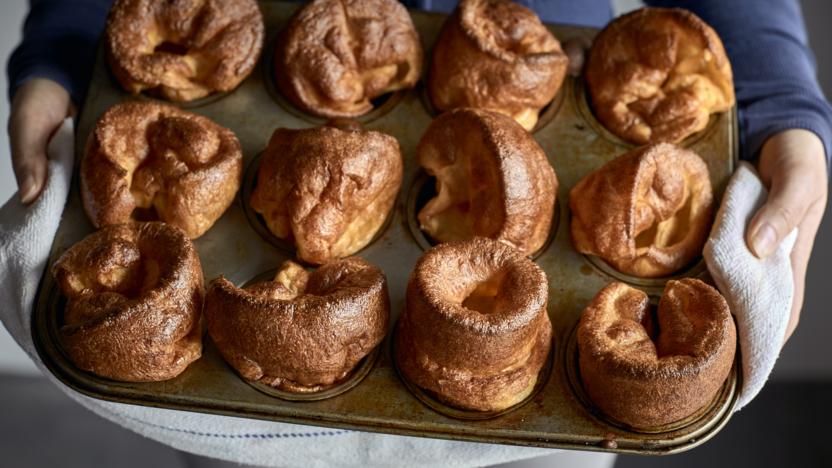 by Mary Berry
Mary Berry's Yorkshire pudding recipe is foolproof. She's been making them to serve with Sunday lunches for many years.
Equipment and preparation: you will need a 12-hole deep bun tin, or two four-hole Yorkshire pudding tins or a large roasting tin.
Each serving provides 197 kcal, 7g protein, 14.5g carbohydrates (of which 2g sugars), 12g fat (of which 3g saturates), 0.7g fibre and 0.3g salt.
Side dishes
More Yorkshire pudding recipes
Storage
Cooked Yorkshire puddings freeze incredibly well, and help to make Sunday lunch a bit easier. Just make sure they're piping hot through.