Yeast extract recipes
Most commonly known at Marmite, yeast extract is an ingredient made from natural yeast, rich in proteins, vitamins and minerals. As well as a toast topper, its rich flavour makes it a brilliant addition to veggie gravy, soups and sauces.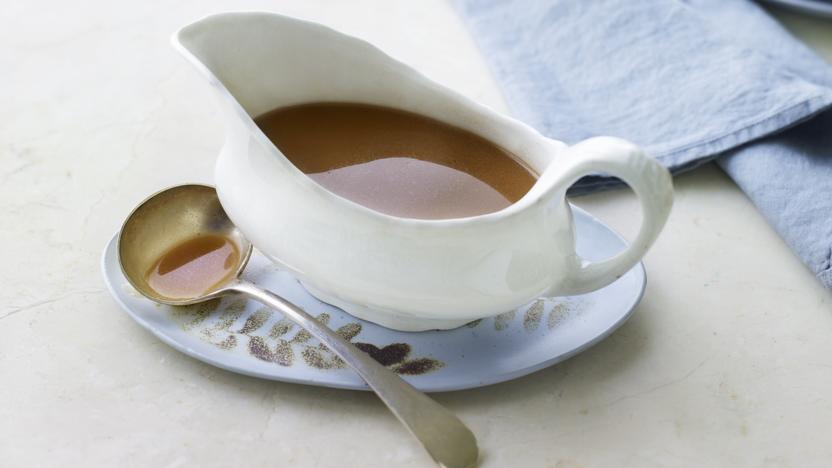 by Justine Pattison
Dried mushrooms, yeast extract and redcurrant jelly give this vegan and vegetarian gravy a hearty boost in flavour.
Each serving provides 107 kcal, 2g protein, 10g carbohydrate (of which 6.5g sugars), 6g fat (of which 0.7g saturates), 2.5g fibre and 0.4g salt.
Side dishes
More yeast extract recipes