Wraps recipes
The wrap feels like a very modern sandwich, reducing the stodge and allowing for more creative fillings. Knock up a quick supper with our tandoori lamb wrap, or low-fat beef and bean burrito or salad Nicoise wrap.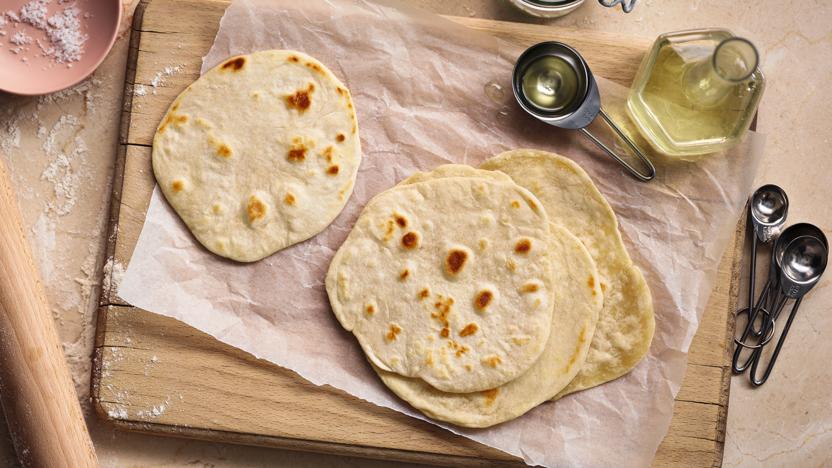 by Justine Pattison
Flour + salt + oil = a delicious tortilla wrap. Quick and easy too. You can even use this as the base of a tortilla pizza topped with any bits and pieces of toppings you have leftover in the fridge.
This no-cook pizza sauce recipe is great for kids to put on the wrap if turning into a mini pizza.
Cakes and baking
Typically made with wraps
Also made with flour tortilla