Wine recipes
Wine adds real depth and richness to food. Try our delicious recipes that use wine in gravy, sauces and dessert.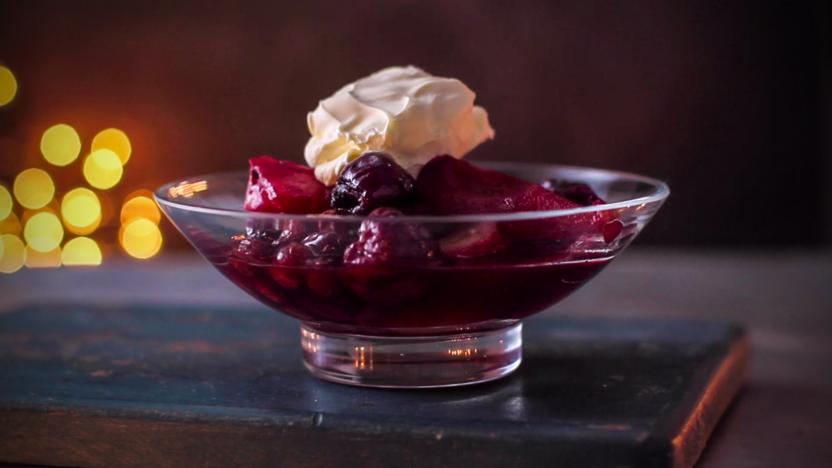 by Emily Angle
This dessert is a Christmas compôte that's a cross between roasted fruit and mulled wine.
Desserts
Buyer's guide
The general rule for cooking with wine is to never cook with wine that you wouldn't be happy to drink: poor-quality wine can ruin a good dish. Likewise, don't use the most expensive bottles for cooking. Generally, younger, fruitier, simple wines are best for cooking.
Storage
The majority of wine sold in the UK is made to be drunk soon after purchase. Very few wines benefit from ageing and most should be drunk within two months of purchase. Wine bottles should be stored horizontally, in a cool place away from direct sunlight.