Whole wheat pasta recipes
How is whole wheat pasta any different from white pasta? The whole wheat stuff contains three parts of the wheat grain, whereas white pasta contains just one. Whether you're looking for a different flavour or a more nutritious alternative, these whole wheat pasta recipes are a great place to start.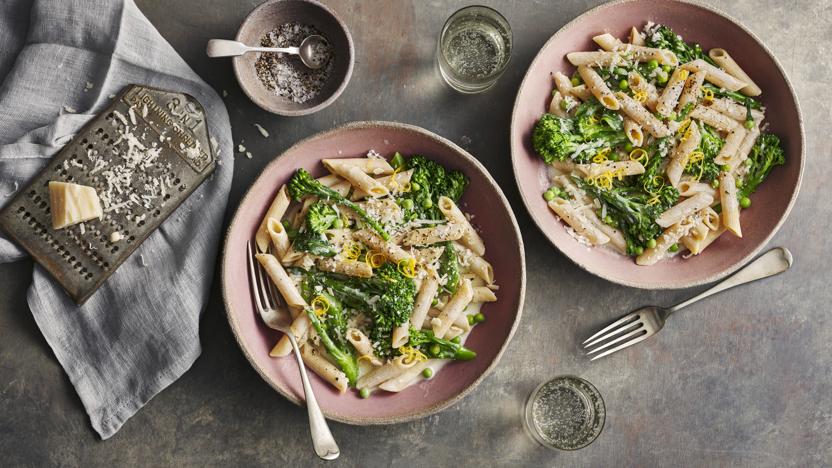 This creamy pasta dish is perfect for a meat free Monday. Add peas and broad beans to help you on your way to five a day.
With a GI of 53 this meal is high protein, low GI provides 559 kcal per portion.
Main course
More Whole wheat pasta recipes