Whole wheat pasta recipes
How is whole wheat pasta any different from white pasta? The whole wheat stuff contains three parts of the wheat grain, whereas white pasta contains just one. Whether you're looking for a different flavour or a more nutritious alternative, these whole wheat pasta recipes are a great place to start.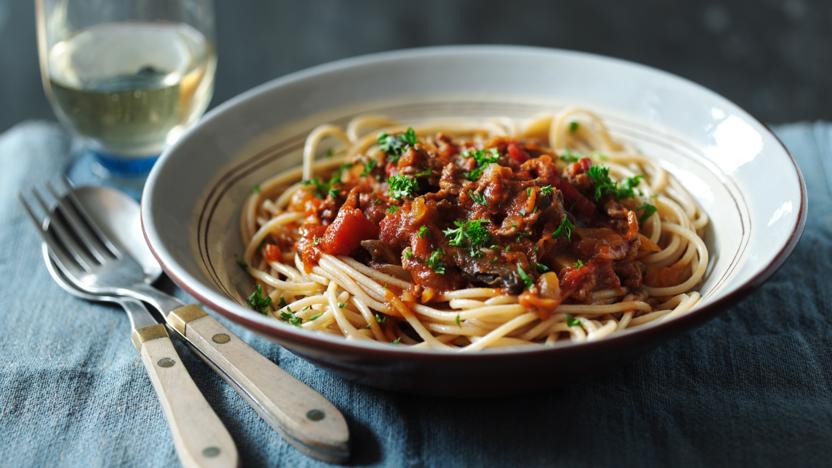 Use lean mince (about 4% fat or less) and whole wheat pasta to enjoy a healthy bolognese that you can feel 100% good about.
This meal provides 413 kcal, 23g protein, 55.9g carbohydrate (of which 10.1g sugars), 11.2g fat (of which 3.6g saturates), 12.1g fibre and 0.8g salt per portion.
Main course
More Whole wheat pasta recipes