White chocolate recipes
Our white chocolate recipes will delight fans of the sweet and vanilla-scented member of the chocolate family. Mix it up in our double chocolate cookies and brownies or go full-on with Nigella or Mary's white chocolate cheesecake recipes.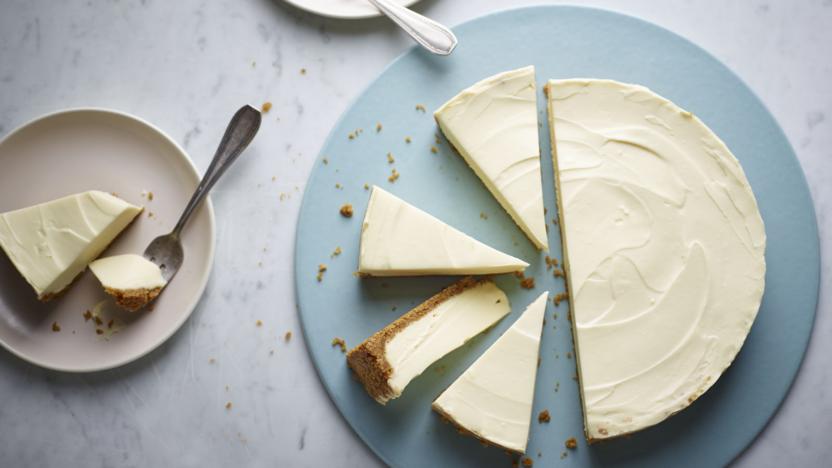 by Nigella Lawson
The white chocolate is only a delicate presence here and, moreover, it helps the cheesecake set in the fridge overnight to a perfect, tenderly firm consistency. While I love this pale, plain and unadorned, it can be beautifully partyfied by a sprinkling of chopped pistachios and a jewel-bright scattering of pomegranate seeds.
Desserts
More white chocolate recipes
Buyer's guide
Better brands of white chocolate are made with a high proportion of cocoa butter and real vanilla. Avoid anything with vanillin.
Storage
Keep white chocolate in a cool, dry place for about six months (it will still taste okay after this time, but will not melt as well if kept any longer).
Preparation
White chocolate is technically not real chocolate as it doesn't contain any cocoa solids, but it is made primarily of cocoa butter, sugar and milk solids. White chocolate must contain at least 14% milk solids, including 3.5% milk fat. It retains a popularity all of its own as a vanilla-scented indulgence or as a decorative contrast to dark chocolates.