White bread recipes
White bread refers to any bread whose crumb colour is clearly white or cream. Dough made from white wheat flour is very stretchy and resilient, which means the baker can use it to produce many different styles and shapes, and the worldwide popularity of white bread is partly down to this characteristic. Typical ingredients include wheat flour, water, salt and yeast.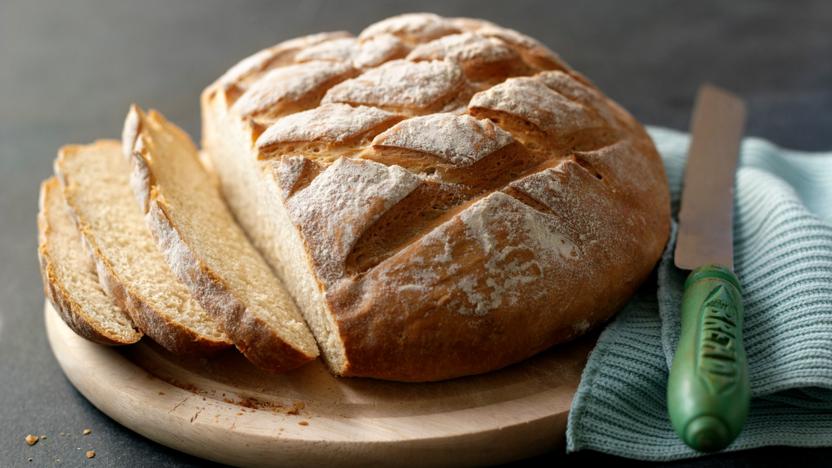 by Paul Hollywood
Paul Hollywood's easy white bread recipe shows you step by step how to make bread that's crusty on the outside and soft on the inside. If you're new to making bread, this one's great for beginners.
Cakes and baking
Buyer's guide
Though white bread has a reputation for being highly refined and processed, it can be made authentically with wheat flour that has the bran and germ sifted out. It isn't by its nature highly processed and so can be considered an excellent part of a healthy diet if eaten in moderation and combined with fibre and nutrients from other sources, such as beans, fruit and vegetables.