Waxy potato recipes
Waxy potatoes, like new potatoes, have smooth, dense flesh that holds its shape well when cooked. They work well in salads or simply boiled. Key waxy varieties include Charlotte, Maris Peer, and Jersey Royals.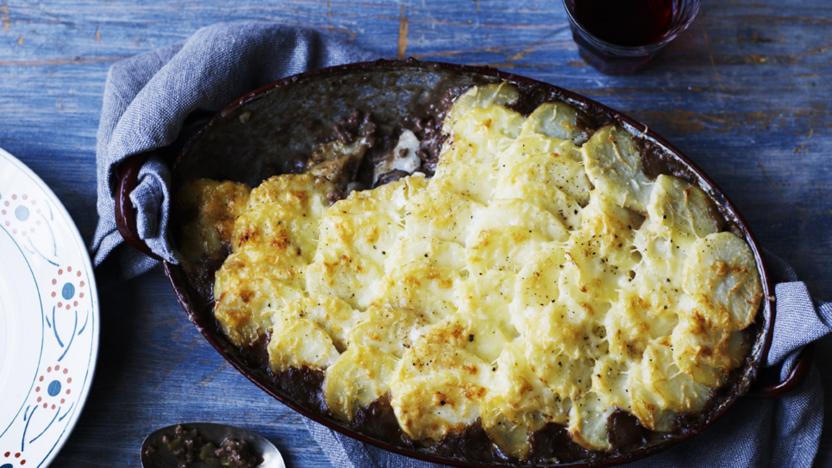 by Mary Berry
Mary Berry elevates the cottage pie recipe to new luxury levels with dauphinoise potatoes. It's so much smarter than the usual cottage pie and is perfect for casual supper parties too.
Equipment and preparation: you will need a 2.4 litre/4 pint ovenproof shallow dish.
Main course
Buyer's guide
Waxy potatoes are available year-round, with new season potatoes available from April to July. Avoid wrinkled, sprouted or discoloured potatoes.
Storage
Waxy potatoes should be kept in a cool dark place (but not the fridge), preferably in a breathable sack or paper bag. New potatoes should be eaten within three days, whereas older potatoes can be kept for several months in the right conditions. Parboiled waxy potatoes freeze well.