Walnut oil recipes
Walnut oil is a luscious, fragrant addition to dressings and baking, but is also expensive and should only ever be purchased in tiny bottles because it can oxidise (go off) quickly.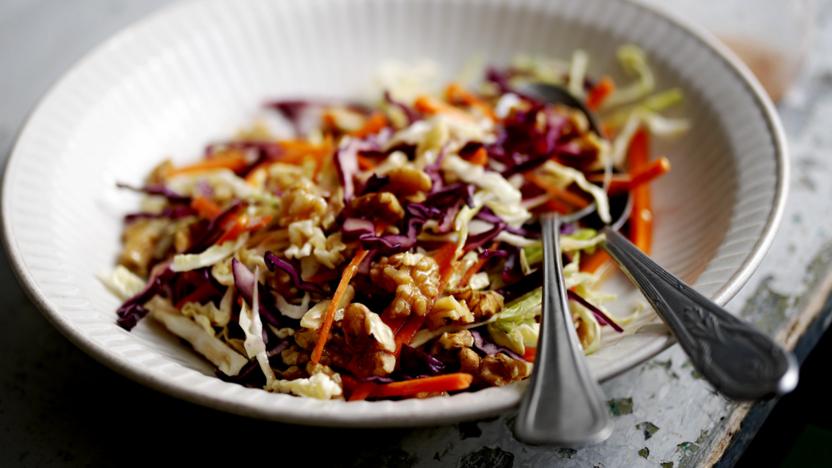 by Nadia Sawalha
This crunchy winter slaw is a delicious, and healthy, accompaniment for leftover roast beef.
Each serving provides 400kcal, 6g protein, 16g carbohydrate (of which 16g sugars), 31g fat (of which 3g saturates), 11g fibre and 0.2g salt.
Starters & nibbles
Preparation
Use sparingly to dress salads of peppery leaves, pear and salty cheese.