Walnut recipes
Walnuts add texture and crunch to dishes. Pair them with goats' cheese and a drizzle of walnut oil in our salad recipes or stir them into a classic coffee cake. This popular and versatile nut consists of two wrinkly lobes enclosed within a large knobbly beige shell.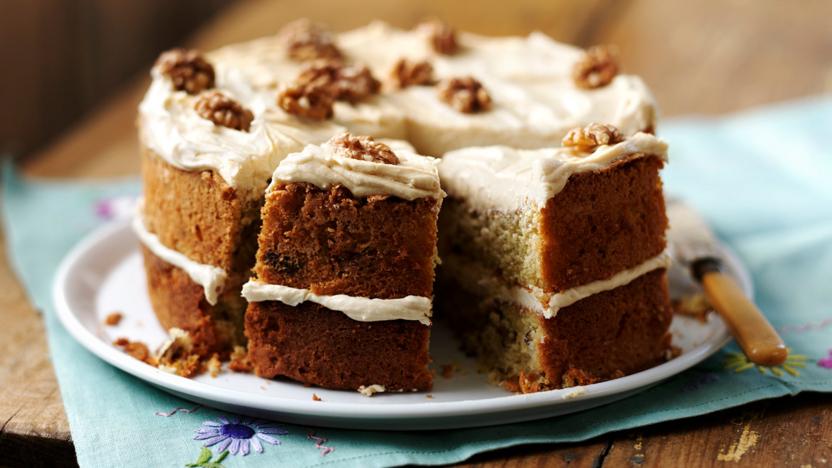 by Simon Rimmer
This classic coffee and walnut cake is topped with an easy espresso-infused buttercream icing.
Cakes and baking
Storage
Walnuts are high in omega-3 oils which make them a healthy snack, but also likely to go rancid quickly. Keep them in a cool, dark place and use as soon as possible. If the shell is firmly sealed you can store them for a few months. Like all nuts, they do freeze well. Walnuts will keep in the freezer for 12 months if they are sealed in an airtight bag.
Preparation
Pickled walnuts can be eaten with cold meats and cheeses - they go particularly well with blue cheese.
New-season walnuts are delicious eaten with cheese, especially soft goats' cheese or cream cheese. Very young walnuts that are still green and in their shells can be salted and pickled to serve with a cheeseboard or with cold meats.