Vol-au-vent recipes
A light, round bite-sized shell of puff pastry, sometimes with a pastry lid, with a delicate filling, served as a hot or cold starter or hors d'oeuvre. The filling is made up of meat, seafood or vegetables usually bound with a sauce.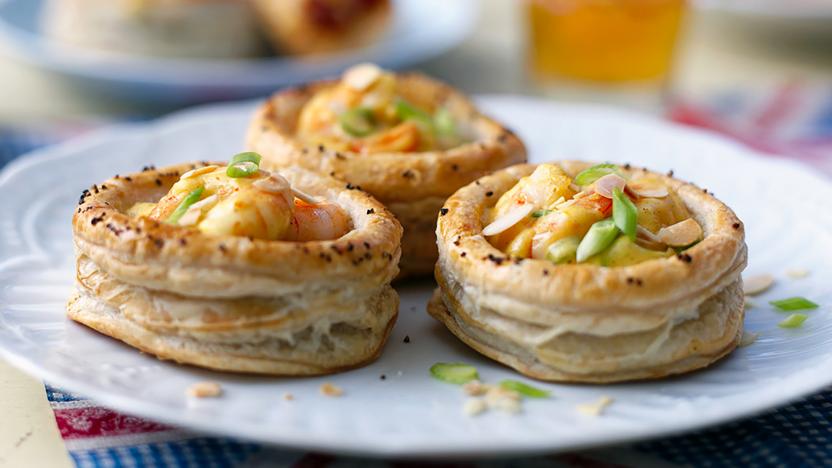 by Simon Rimmer
Fill pastry cases with prawns and a classic Coronation sauce, for a quick-as-a-flash canapé.
Starters & nibbles
Buyer's guide
You can buy ready-made vol-au-vent cases from delis and larger supermarkets.
Also made with puff pastry