Victoria sponge recipes
Nothing beats a classic Victoria sponge and a cup of tea. Our easy Victoria sponge recipes show you how to achieve the perfect cake with a myriad of fillings from buttercream to fresh fruit, tangy curd to sweet Chantilly. Unleash your inner domestic goddess.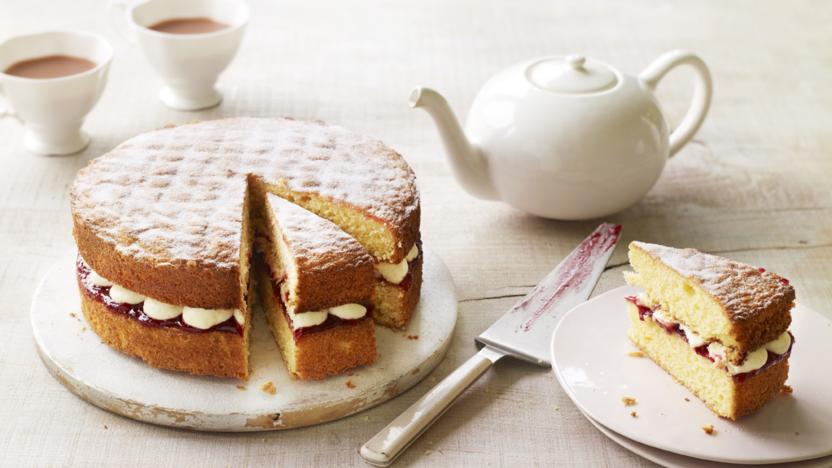 by Mary Berry
For the final technical challenge Mary Berry asked the bakers to make this simple sponge with homemade jam and buttercream – without a recipe. We won't be so unkind. Mary's perfect Victoria sponge recipe with buttercream is yours.
For this recipe you will need two 20cm/8in sandwich tins, an electric mixer and piping bag fitted with plain nozzle.
Cakes and baking
More Victoria sponge recipes
Storage
Store a Victoria sponge in an airtight tin for up to three days. If filled with fresh cream, refrigerate.