Veggie chilli recipes
These quick and easy vegetarian chilli recipes prove that you don't always need meat for a dish to pack a punch.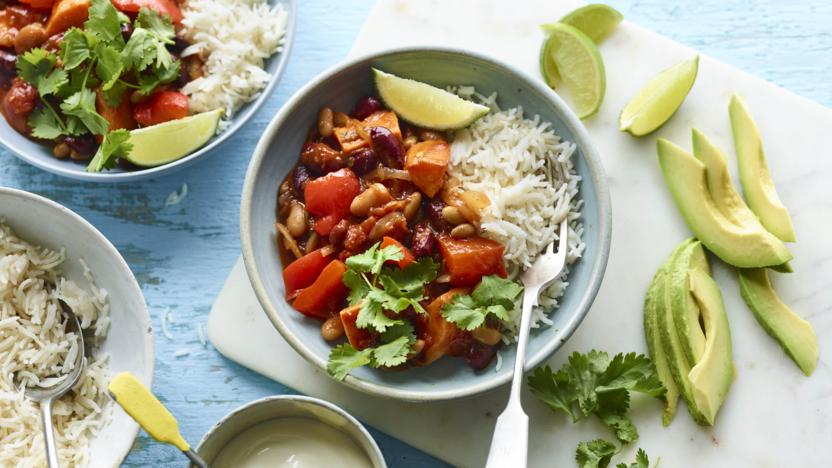 by Justine Pattison
Get this vegan chilli going in the slow cooker and you'll come back to a comforting dish to enjoy with rice, avocado, dairy-free yoghurt, coriander and lime wedges. A cheap, comforting dinner.
Each serving provides 332 kcal, 12.5g protein, 57g carbohydrate (of which 21g sugars), 1g fat (of which 0.5g saturates), 15g fibre and 0.7g salt.
Main course
More veggie chilli recipes
Also made with kidney beans