Veggie burger recipes
We've no beef with these delicious veggie burger recipes! They'll please everyone at a barbecue and win hearts as an easy make-ahead family dinner.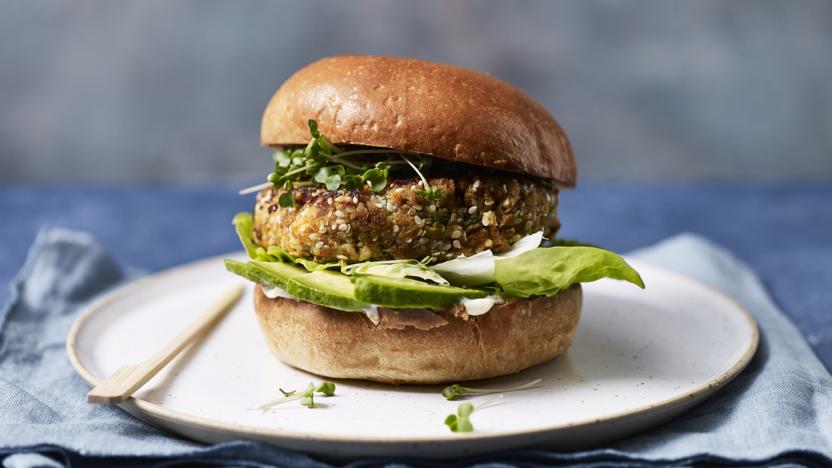 by Anna Jones
These delicious carrot and tofu veggie burgers can be fried, baked or barbecued.
Each serving provides 677kcal, 12g protein, 48g carbohydrate (of which 11g sugars), 46g fat (of which 8g saturates), 9g fibre and 1.1g salt.
Main course
More veggie burger recipes