Veggie burger recipes
We've no beef with these delicious veggie burger recipes! They'll please everyone at a barbecue and win hearts as an easy make-ahead family dinner.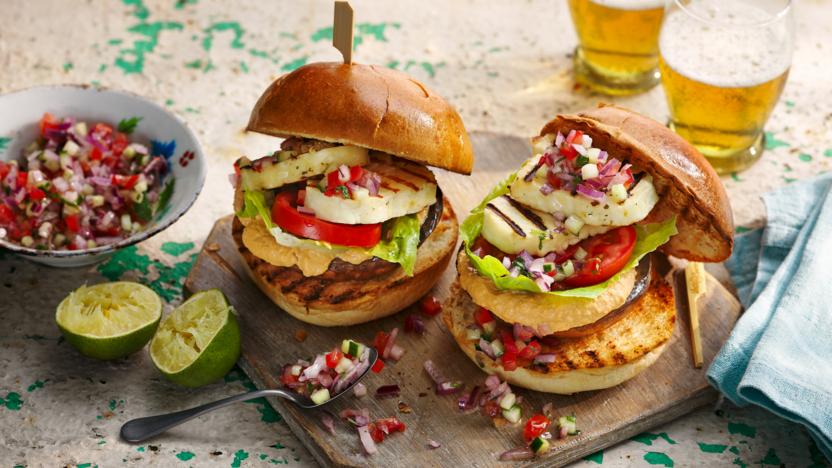 by Sunil Vijayakar
An easy smoky halloumi burger that will make you rethink burgers for ever. Whip this up for a veggie barbecue or a quick Friday dinner.
Main course
More veggie burger recipes