Vegetarian sausage recipes
Solve your vegetarian barbecue dilemmas with our veggie sausage recipes. You can easily whip up your own homemade veggie sausages or get ideas for using shopbought sausages in classic recipes like toad in the hole or a veggie fry-up.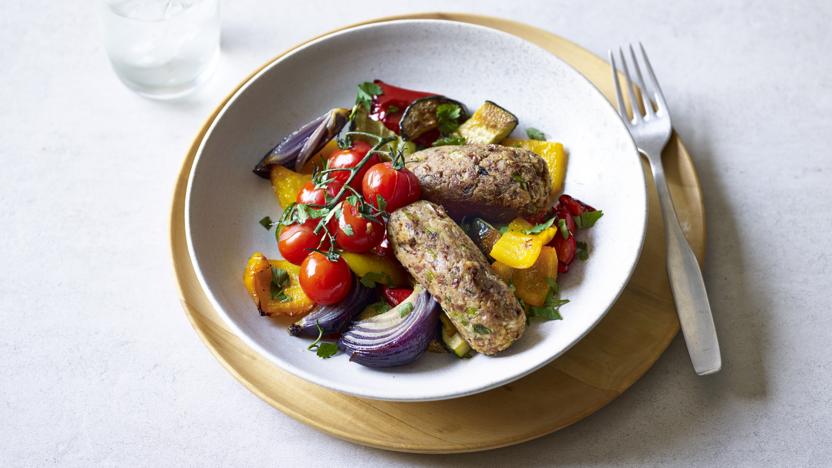 by Dr Rupy Aujla
Homemade vegan sausages may take a little longer to make than shop-bought, but you'll be so glad you made the effort.
Each serving provides 541 kcal, 18g protein, 44g carbohydrates (of which 18g sugars), 29g fat (of which 3.5g saturates), 16g fibre and 1.7g salt.
Main course
More vegetarian sausage recipes
Preparation
Meat-free sausages can be made from TVP (textured vegetable protein), tofu, Quorn or cheese mixed with breadcrumbs, flour and other ingredients. At home, you can also make vegetarian sausages from a base of cereals and grains such as chickpeas, polenta and quinoa, mixing in other vegetables, herbs and spices.