Vegetable soup recipes
Make an economical and wholesome meal from a simple vegetable soup with one our easy, warming recipes. Whether you like a chunky soup or a smooth and creamy soup, it's a completely satisfying dinner that can be made in minutes. Just add crusty bread.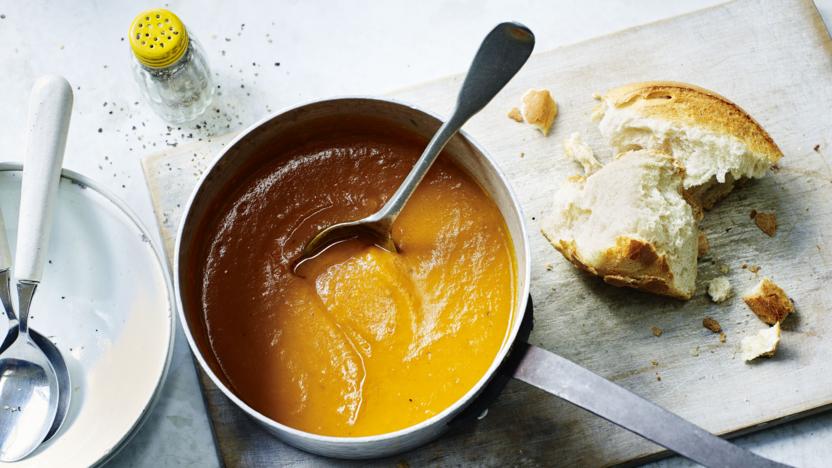 by Mary Berry
This easy butternut squash soup recipe is completely dairy-free! It has added red pepper and ginger, and is deliciously smooth.
For this recipe you will need a 3.5–4 litre/6–7 pint deep-sided saucepan.
Light meals & snacks
More vegetable soup recipes
Storage
Store your leftover vegetable soup in an airtight container in the fridge for up to three days. Vegetable soup freezes really well, too.
Also made with vegetables