Vegetable oil recipes
Bottles labelled 'vegetable oil' may comprise several different oils in varying proportions and are likely to contain ones that are high in saturated fats. They're usually inexpensive cooking oils and because they have a high smoking point they're widely used for deep-frying.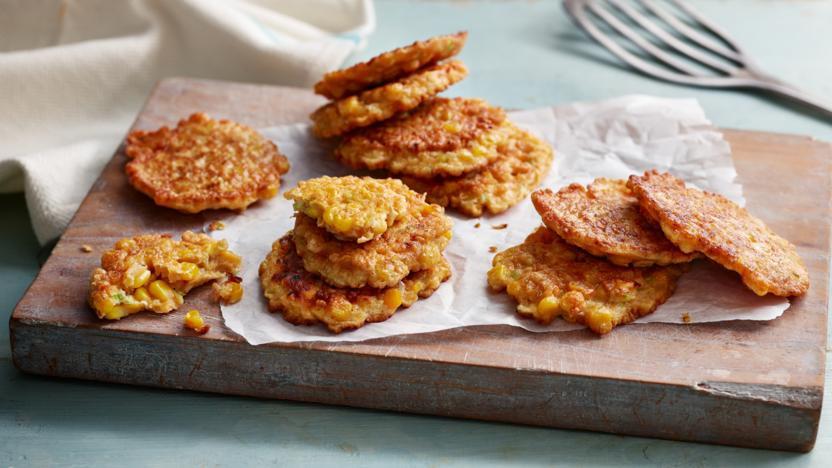 by The Hairy Bikers
These easy sweetcorn fritters from the Hairy Bikers are the perfect accompaniment to fried chicken or pulled pork, but also good as finger food for little ones or brunch with sliced avocado and toast.
Light meals & snacks
More vegetable oil recipes