Turkey breast recipes
A dieter's delight, turkey breasts are lean and virtually fat free. Their detractors would claim they have little flavour, but they make a healthy alternative to fattier meats.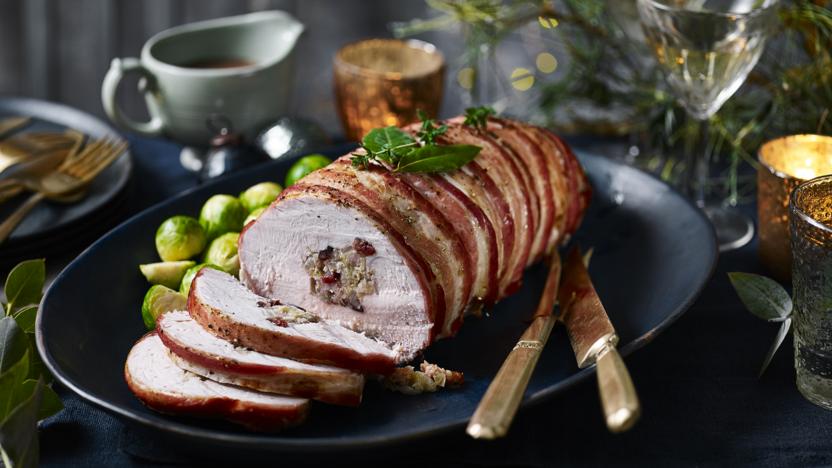 by Justine Pattison
Less than 2 hours of roasting makes this roast turkey breast a relatively quick Christmas dinner. As well as lemon and thyme, the stuffing features tart dried cranberries, crunchy almonds and sweet leeks.
Main course
More turkey breast recipes
Preparation
Turkey breast mince can be used in place of beef, lamb or pork mince in almost any recipe (although the resulting dish will have a drier texture) and is especially good in burgers and meatballs, with a little chilli, garlic and coriander added for an Asian flavour. Whole turkey breast with the skin on can be roasted, but is prone to drying out if overcooked. Herbed butter rubbed under the breast skin will help keep it moist during cooking, as will strips of streaky bacon layered over the breast. Strips or cubes of turkey breast are good for quick cooking in stir-fries, warm salads or curries.