Truffle oil recipes
Truffle oil is olive oil infused with the taste and aroma of truffles.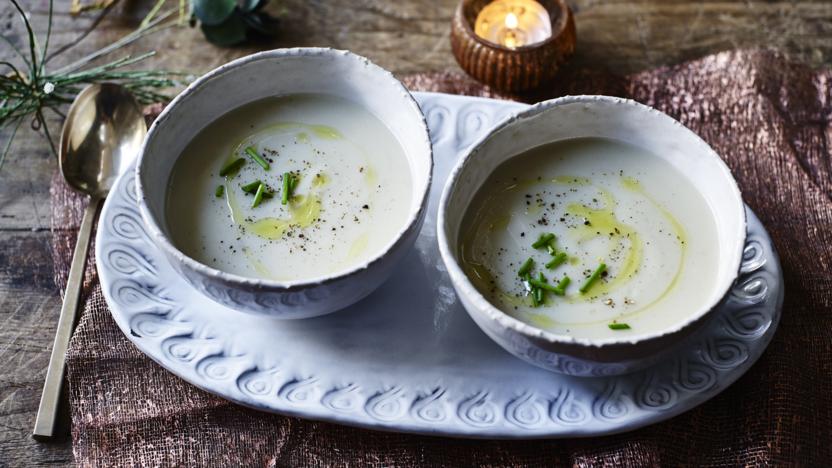 by Michael Caines
Jerusalem artichokes have a wonderful creamy texture, and an earthy, nutty flavour that blends perfectly with luxurious truffle oil.
Starters & nibbles
Buyer's guide
Most truffle oils are not made from actual truffles but from a synthetic or 'natural' flavouring, which makes them cheaper, and a convenient substitute for the real thing. It is possible to find some oils based on real truffles, but they're generally very expensive.
Preparation
Use truffle oil as a garnish, especially with eggs or pasta, and only buy it in small quantities as it is very concentrated and perishes quickly once opened.