Treacle tart recipes
Sweet, golden, and comforting - there's nothing we don't love about a treacle tart. We have Mary Berry's lattice topped treacle tart recipe and James Martin's easy treacle tart with cream, plus loads more.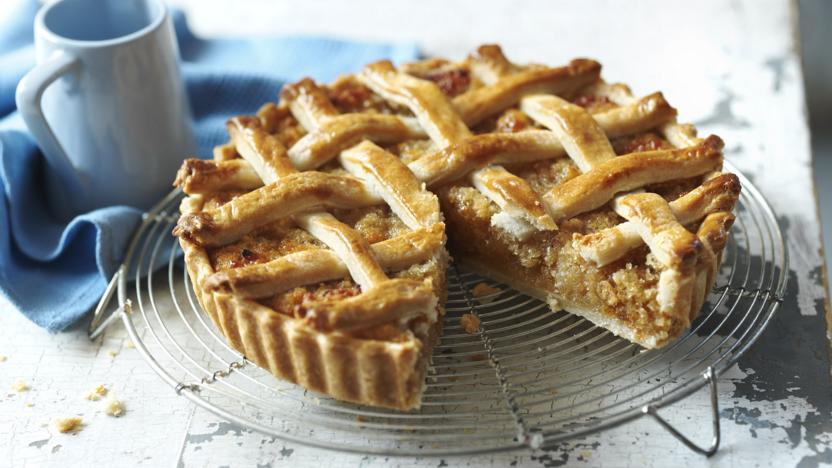 by Mary Berry
Treacle tart is made with golden syrup, breadcrumbs and lemon to cut through the sweetness. Serve with crème fraiche.
Cakes and baking
More treacle tart recipes
Also made with golden syrup
Also made with shortcrust pastry