Thai chicken curry recipes
These Thai chicken curry recipes are fragrant, quick and easy that make a great alternative to a weekend take-away. You can go the distance and make your own Thai curry paste for maximum flavour, or cheat a little with a jar of ready-made Thai green curry paste.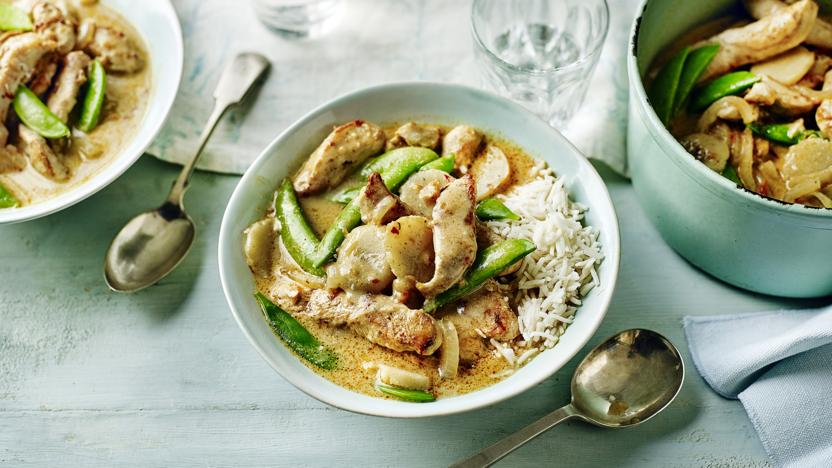 by Mary Berry
This is an easy, foolproof Thai chicken curry recipe. The water chestnuts add a lovely crunch, but should be added at the end so they stay crisp.
Main course
More Thai chicken curry recipes