Thai basil recipes
Thai basil and it's close relative holy basil are used in South-east Asian cooking to bring a delicate aniseed and clove flavour to recipes. Use Thai basil in recipes such as green and red curries, pho noodle dishes and summer rolls.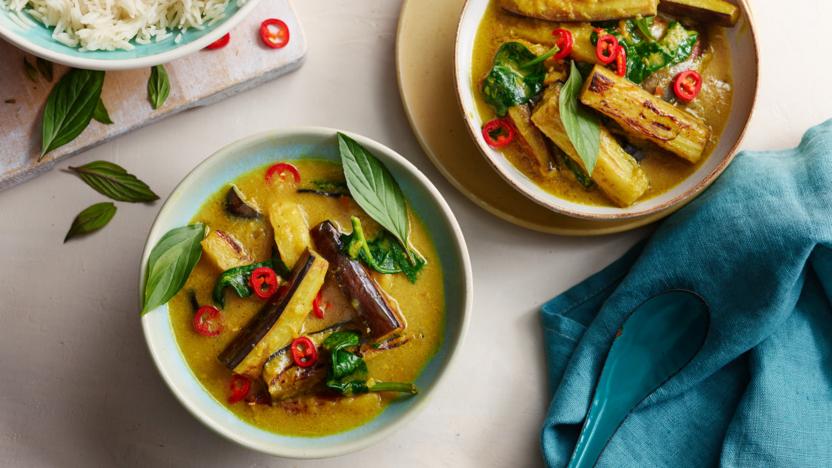 by Pippa Middlehurst
This veggie Thai curry is a perfect make-ahead recipe - seek out vegetarian "fish" sauce for a completely vegan version.
Main course