Teriyaki sauce recipes
Teriyaki sauce is a Japanese glaze which can be added to meat, fish or vegetables. It's traditionally made from soy sauce, saké and mirin, and is sweet and salty. Try our tasty teriyaki recipes for teriyaki chicken and teriyaki salmon.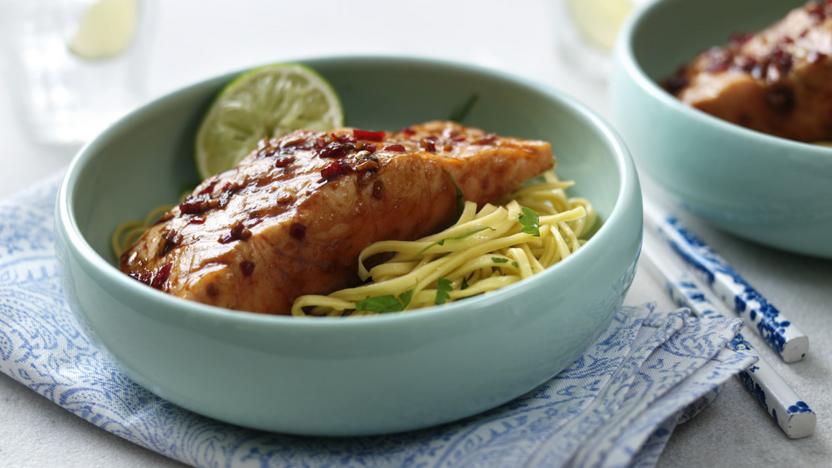 by Mike Robinson
This teriyaki salmon recipe is on the table in five simple steps. Perfect for a quick weeknight supper.
This meal provides 524 kcal, 35.5g protein, 39.5g carbohydrate (of which 14.5g sugars), 24.9g fat (of which 4.5g saturates), 1.4g fibre and 5.8g salt per portion.
Main course
More teriyaki sauce recipes