Testing to see if a cake is cooked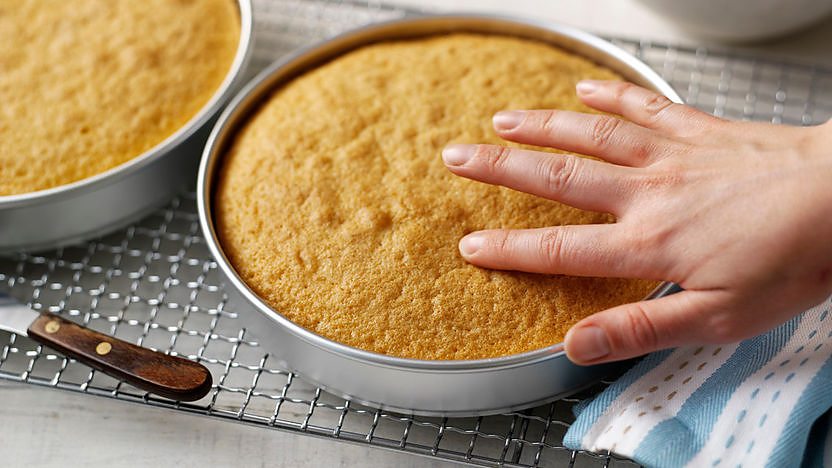 Mary Berry demonstrates how a cake is ready when it's golden-brown and coming away from the edge of the tin.
-Press it gently to check – it should be springy to the touch.
-Set the cakes aside to cool in their tins for five minutes.
Recipes using this technique